What Is Corporate Gifting And Why Is It Important?
Gifts are lovely gestures, whether at the giving or the receiving end. But often, companies overlook those who help their business thrive. A thoughtful gift goes a long way towards making your partners, employees, and clients feel special.
However, if you are looking to increase employee engagement and retention, it always helps show that you are willing to go that extra mile to keep them happy.
Quick Navigation
What is corporate gifting?
Corporate gifting is the act of giving gifts to the employees, client, or prospect by a corporate entity to create a stronger connection between the two. These gifts could be physical or non-physical and in-house or out-house gifts.
While the act of gifting remains the same, corporate gifting is a tad different from getting a Christmas present for your friends. Instead, it follows a particular set of professional etiquette.
Gift shopping can be tough. Even when it is for someone whom you know like the back of your hand. One can imagine how much harder it would be in a professional setting. This is where corporate gift cards come into play.
A gift card, also called a gift certificate, is a prepaid stored-value card issued by a business or bank, which can be redeemed in a particular store or business. This gives the receiver the freedom to use it as they want, and the gift-giver is relieved of the gift shopping hassle.
It's a win-win!
Relevant Read: Important corporate gifting trends you need to know
Why is corporate gifting important?
How often have you been at the receiving end of an automated response or a customer service call? It can feel highly impersonal, and it is easier to forget real people behind them. Now consider a business that sends you a personalized gift.

No matter how small, like a pen or a brand engraved t-shirt, it makes the customer and employees feel valued.
Corporate gifting is an excellent way to boost customer, employee, and partner engagement.
1. It helps to create brand awareness
A corporate gift is a great way to establish branding strategies. More and more businesses opt for brand-embossed gifts for their employees and clients. Along with showing your appreciation to those who help your business thrive, a branded gift also works as an effective market strategy.
2 .Improves business client relationship
In a business, retaining a client is more challenging than getting a new one. You can provide quality products and services, offer promotions and discounts, employ intelligent and affordable pricing to improve customer relationships. But also consider adding a gift to the mix. This will help make your customer feel special and connected to the business.
Let them know you are grateful for their loyalty to your brand. You can take the extra mile and send personalised gifts on special days like the clients' birthdays and anniversaries.
3. Inspire your employees
Corporate gifts are not just meant for customers. The most valuable asset to a business is undoubtedly its employees. They keep the company afloat. Therefore, they must be valued and made to feel so. Show your appreciation and add a simple, heartfelt gift to your employees. This will make them feel appreciated and, in turn, will reflect on productivity levels.
4 .Turn potential prospects into clients.
Corporate gifting doesn't have to be limited to customers and employees. It can also be used to show a potential lead that you are happy and looking forward to doing business with them.
A corporate gift card will make your company stand out among other potential businesses under consideration. Something as simple as a small gift can begin a beautiful new business relationship.
Relevant Read: Complete guide to planning welcome kit for new employees
Why do companies give corporate gifts?
Corporate gifting is a common practice in the business world. It is how you make your internal and external stakeholders feel valued for their time, presence, and dedication.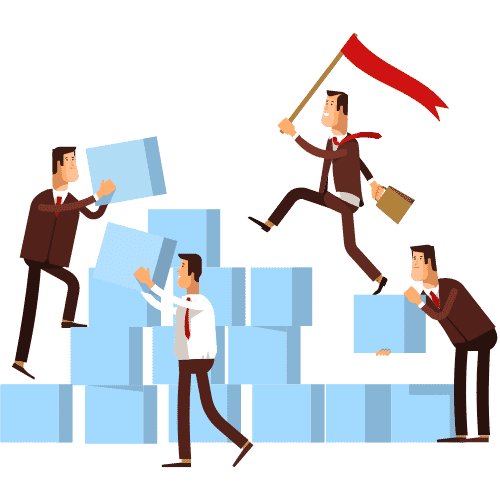 1. For employees
Companies give out gifts to employees on special occasions and during the holiday season. Christmas, New Year, and Diwali companies take these festive occasions to make their employees feel special. Some companies have gone a bit extra and are giving gifts to employees on their birthdays and special events as a token of appreciation.
2. As incentives
Pharma companies give out gifts and incentives to Doctors and other medical staff as a way to push their products. In most cases, the higher the target achieved, the bigger the gifts usually are.
3. For clients
For clients, companies give out gifts on special occasions and holidays. More and more companies are opting to gift their valued customers on their anniversaries and birthdays. This personal touch in gifting makes the customers feel appreciated and valued.
A more inclusive approach has been employed by some companies where they gift the women on their client list and employees alike on women's day and such. It adds a humane touch and makes your company appear compassionate and welcoming.
When should you send a corporate gift?
Giving out gifts on special occasions is an excellent approach to corporate gifting. As previously mentioned, the holiday season, new year, and Diwali are all excellent times to send a gift.
But it might also be a good idea to jazz it up a bit by sending gifts unexpectedly. This way, the customer and employees feel like you are remembered and valued not just when apparent; it is customary to exchange gifts.
Which is why, instead of falling into a predictable pattern every year, we recommend gifting throughout the year, not just on special occasions.
Gifting on personal special days like birthdays and anniversaries also adds an extra touch. Another great idea is to welcome a new staff or a new client with a traditional gift. This will set the tone for the whole work relationship and ensure a smooth integration.
Psychology of corporate gifts
Gifts, in general, have always been a crucial component in human interaction since time immemorial. Accordingly, they are often given as a token of appreciation, love and gratitude.
The recipient's psychological impact on receiving the gift will determine its effectiveness.
For example, a surprise gift received in the mail will bring a surge of adrenaline to the recipient. This physical contact with the gift will result in what is known as the endowment effect. That is, a person values the item more highly due to a sense of ownership the physical object provides. This, in turn, will influence trust and reciprocity.
How to do corporate gifting for employees and clients?
Now that you know what a corporate gift is and which occasions are perfect for gifting, let us see some of the things to keep in mind while ordering gifts. You can either opt for corporate gift hampers or E-corporate gifts.
1. Budget
Always have a clear budget in mind before you start selecting gifts. Even if the gift you have in mind is not expensive, the numbers can add up quite quickly if you are not careful. In addition, having a clear budgetary outline will allow you to set realistic expectations for potential corporate gift ideas.
2. Do your research
Always do thorough research on the current trends in the industry. See what is currently and what doesn't work. Keep in mind your target recipients and their age brackets in mind. Having multiple gift options for people of different age groups is also a smart idea. Finding a corporate gifting partner experienced in the field is an easier way to do all the research yourself.
3. Be mindful not to offend
One should always be mindful not to offend the recipient. This will create a completely opposite effect to the one you were hoping for. Keep in mind the recipient's political inclinations, religious beliefs and principles. Hampers and generic gifts work well for B2B gifting and if you do not personally know your clients.
For example, a client who advocates for animal rights and follows a vegan lifestyle might not appreciate a leather wallet made of crocodile skin.
It is a great step to have corporate gifting policies in your company's rules and regulations to take care of unethical and problematic gifting practices.
Where to buy corporate gifts?
Doing extensive research, finding the perfect gift, ordering them in bulk, keeping track of the production, quality checking to ensure perfection — it sounds like a daunting task, doesn't it?
Don't worry! We've got you covered. Finding a great corporate gifting partner is the job half done.
OffiNeeds is the perfect partner for all your corporate gifting needs. With thousands of innovative products to suit your every gifting need, we present ourselves as a one-stop solution for creative gift ideas that are fully customisable products and suit every budget.
We deliver across India and even globally. Check out OffiNeeds today!
Corporate gift ideas for different occasions
Corporate gifting elevates your business
Corporate gifting brings several benefits to your organization. If you haven't thought about gifting your employees and clients, it is high time you did. Corporate gift-giving can be the key to a long-lasting and satisfying business relationship. 
Show your appreciation and gratitude to your clients and employees through a thoughtful gift.
Have fun gifting!

I am Srikanth Acharya, CEO at TheHomeOffice.in & OffiNeeds.com. TheHomeOffice helps professionals work more efficiently from their homes and at Offineeds, we help companies create #BrandAmbassadors through #CorporateGifts.