8 Factors Affecting Employee Retention [& How To Fix Them]
You may have assembled a talented workforce, and chances are, the working conditions at your company are also 'satisfactory'.
But is "satisfactory" enough to keep your top performers from being head-hunted by other companies? Possibly one that offers salary and benefits, and has rewards programs?
It's no secret you need a stellar employee retention strategy to keep your employees from jumping ship and affect your turnover. 
In this article, we will look at the top factors affecting employee retention and how to fix them in your organization.
Factor 1. Lack of employee morale
Employee morale is defined by how satisfied employees are with their job. It also refers to their well-being and outlook towards the organization.
When employee morale is low, it shows in the way they work. They usually have an unfavourable attitude and are visibly unproductive in their tasks. 
The worst part?
Low employee morale is contagious; it quickly spreads and brings down the productivity of everyone around. The end result? Everyone completes their hours just for a monthly pay-check, and the business tumbles.
How can you fix it?
Morale can be boosted by thanking employees every time they meaningfully contribute to a task and giving them the recognition they deserve.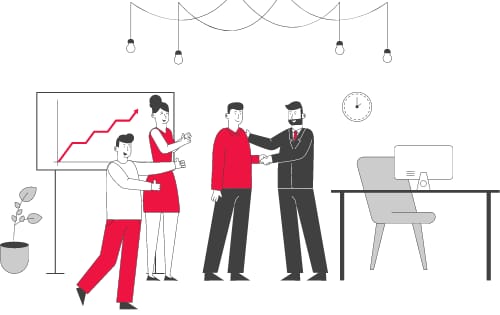 Managers can increase team bonding by simply congratulating them for achieving targets or even making an effort to do so. You might even go one step ahead and present them with trophies, thank you cards, or customized apparel to bring employee morale to an all-time high.
Relevant Read: Ultimate list of corporate gift ideas for any budget
Factor 2. No career development
Employees, especially those who work remotely from their homes, can feel a lack of growth within their organization. No one enjoys doing the same monotonous tasks every day, especially when there is no growth in scope. When there is no scope for progress, it creates career insecurity, which causes them to start looking for better opportunities.
Employees today don't carry the old clock-in, clock-out philosophy when it comes to working. In fact, given the current disruptive economy, more and more employees are choosing growth over stability.
So, if your company hasn't invested in an employee retention program, there's a good chance that your employees will leave you for an organization that values their contribution more promptly and presents growth opportunities.
Read more: Ultimate guide to creating a employee recognition program
How can you fix it?
It is an organization's responsibility to lay down a career path for them. The organization can offer their top performers training programs or link them to online courses.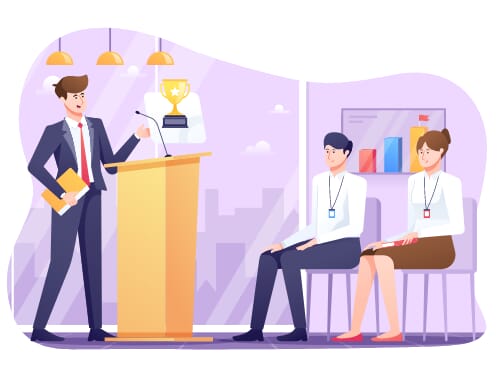 When employees and their needs are looked after, they tend to stay back with the company and contribute to its success.
Factor 3. Lack of recognition
Effective leadership requires affirming their efforts and encouraging them to do better to bring forth the best in people. Employees want to be appreciated and recognized for the hard work they put in.
Both monetary and non-monetary incentives can increase employee engagement.
How can you fix it?
Organizations that fail to recognize their employees face the threat of them walking out for better opportunities. As a result, rewarding them with tangible corporate gifts from Offineeds will motivate them and increase productivity. Employee reputation can be increased with gifts suited to the employee's personal preferences.
For example, if the employee loves travelling, they could be given customized travel bags, headphones, etc.
The customized gifts can have the company name, company logo and the employee's name printed on them. This will also give the employee a sense of belonging.
Factor 4. Poor relationship between management and staff
Employees spend the majority of their day in the office away from their families. In such a scenario, their colleagues and managers become a work family as well. Employees need to have functional business relationships in the workplace. This can only be achieved if the managers of the organization are supportive.
Just receiving a good salary and a few perks is not enough to convince them to work longer for the company. If the managers always micromanage their employees, it will suffocate them, and they may search for greener pastures much sooner than anticipated.
How can you fix it?
Managers need to be friendly and give employees the space they need to get their tasks done. In case someone fails to meet their target, blaming them all the time is not a good idea. Sometimes, it is good to reward their efforts instead. Managers need to increase team bonding in the organization.
Good examples of doing this are team lunches, board games in the workplace, surprise half days from work, etc. Organizations can give corporate gifts from Offineeds on certain occasions, such as birthdays, anniversaries, etc., to reward their employees for their dedication to the company.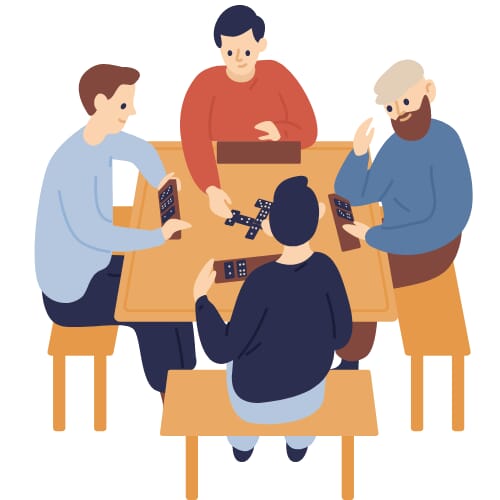 Such acts will make employees thrilled since they will feel like they are valued for their perseverance.
Relevant Read: Employee engagement activities for remote workers
Factor 5. Poor work-life balance
Many organizations fail to implement a balance between work and personal hours for their employees. This stands true even more for employees working remotely. They find themselves working longer hours, irrelevant to whether they are a top performer or not.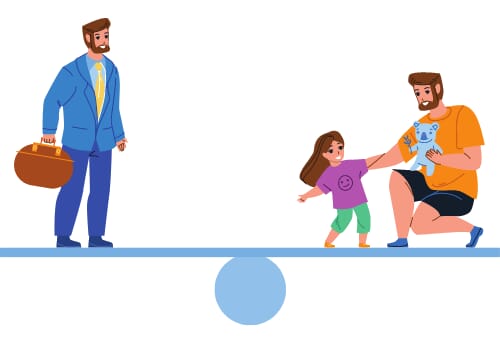 This is dangerous since this can cause employees to burn out quicker and loathe their managers as well as the organization. Employees nowadays require flexible work hours that allow them to balance their professional and personal lives.
How can you fix it?
To fix employee retention issues here, HR managers can allow their employees to work flexibly. As long as employees complete their tasks and get the job done, the number of hours worked should not matter.
If employees complete their monthly target days before schedule, then even better. Managers can allow employees to take the remaining days off to rejuvenate and spend time with their families and loved ones.
Organizations can make their employees happy by either:
These ideas will increase employee retention. If the employee is satisfied with the level of care their organization demonstrates for them, then they will definitely stay back longer and work harder.
Factor 6. Improper onboarding process for new joinees
In many organizations, new joinees are often given false promises regarding their scope and growth at the company. This lack of clarity and transparency during the onboarding process sets up employees to have higher expectations than a company has the potential to deliver.
How can you fix it?
With proper training practices in place for every newly hired employee, some standards can be set by the organization. A good way to make them feel welcome is by gifting them a New Joinee Employee Kit from Offineeds.
The kit includes everything new employees will need to begin their new careers. Kit items can include a T-shirt, copper water bottle, keychain, pen, retractor for their ID card, a customized laptop bag, etc.
Since new employees are bound to be confused on their first day at work, having these items will make their journey easier.
Factor 7. Employee wellness
According to statistics, when compared to those who are struggling, people who are in good health have a 35% lower turnover rate. 
People join organizations for a variety of reasons, including job advancement and financial security. Social, community, and physical well-being are now the top priorities of every employee. Without this, they will not hesitate to find another job.
How can you fix it?
Organizations can step up and account for their employees' wellbeing by creating employee wellness programs. Some popular initiatives they can take for on-site employees are health clinics, interactive sessions in the office to boost employee engagement, etc.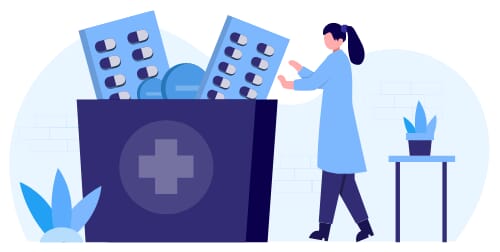 For employees working remotely from home, Offineeds provides corporate gifts in the form of Fit Bit Health and fitness smartwatches, fitness bands, etc. Alternatively, employees can also be given healthy snacks and beverages such as the Drink Health Chai Om and healthy gluten-free cookies.
Relevant Read: Factors affect employee engagement and how to fix them
According to a study, researchers have found that there is always a link between pay and retention. However, researchers are divided on the effect it has on retention.
For some employees, salary is usually a determining factor in whether or not they will continue with the company. For some, it has little effect on retention.
How can you fix it?
Sometimes, top-performing employees are assets the organization just cannot afford to lose. The employee may or may not be receiving perks from his workplace. In such a scenario, HR managers can offer the concerned employee higher compensation as a means to retain them for a longer period.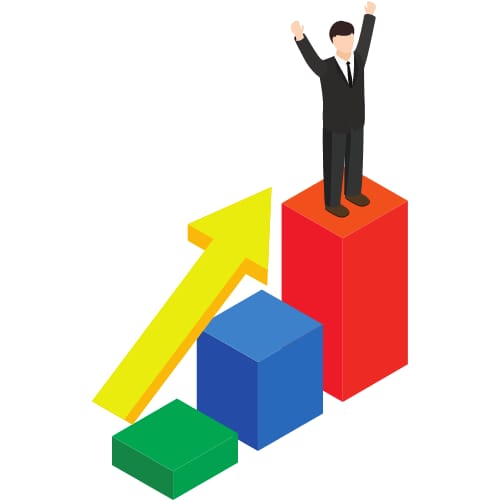 It might be a little more expensive for the organization. But, if the employee is a top performer, bringing in a huge chunk of the revenue, this action might be justified.
Reevaluate your employee retention strategy
Without proper employee retention techniques, your employees will most certainly face burn-out. This is bad news for any business since a high turnover directly translates to increased costs and poor revenues. 
Pay attention to these top factors affecting employee retention; you might just be ignoring them. Put in efforts to fix them with incentives, gifts, rewards, and recognition to retain your best employees. 
With corporate gifting solutions from Offineeds, organizations can easily brighten up the day of their employees. We are just an email or phone call away! Reach out to us at info@offineeds.com or +91 8088-009-009.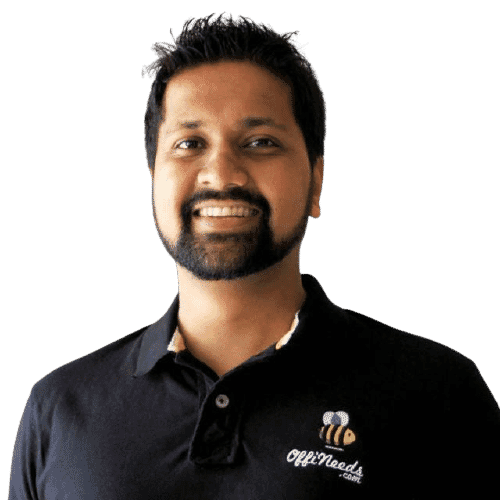 I am Srikanth Acharya, CEO at TheHomeOffice.in & OffiNeeds.com. TheHomeOffice helps professionals work more efficiently from their homes and at Offineeds, we help companies create #BrandAmbassadors through #CorporateGifts.