10 Employee Engagement Strategies That Work
The bigger an organization, the less involved employees become since they tend to get disengaged over time. Disengaged employees tend to quit the organization early, which becomes an expensive affair since managers have to recruit and train new hires again.
To avoid this, organizations need to have employee engagement strategies in place.
Why Is Employee Engagement Important For An Organization?
Positive employee engagement leads to increased productivity and higher work quality. Employee engagement is also important since it retains the best employees. This reduces the hiring and training costs of new employees.
When an employee is disengaged, they tend to not care about what is happening within their workspace. They do the bare minimum for a monthly paycheck. This is harmful for the organization.
Employees who are engaged are more motivated to achieve the business goals of their organization. They understand that the company cares about them and vice versa.
Relevant read: 30+ Employee engagement strategies for remote workers
Types Of Employee Engagement Strategies
Engaged employees are people who are satisfied with their jobs in every possible way. They work the hardest and go out of their way to guarantee their organization's success. In short, they are an organization's greatest asset.
Effective engagement strategies ensure that employees stay longer, work better, and positively impact the organization.
1. Find Ways To Keep Hybrid Teams Focused And Engaged
Managers have to find ways to keep their remote employees engaged, especially far away from their office locations.
It is common for employees who work remotely to feel disconnected from their teams. Managers can provide bonuses as a form of corporate gifts to their remote employees as a token of appreciation.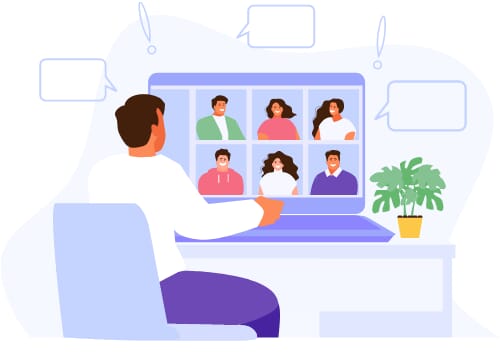 Branded corporate gifts with the company logo and the employee name on them make them happy. This is because it serves as a reminder that the company still cares for them.
2. Increase engagement right from the beginning
The best way to create positive engagement is by giving your employees an excellent experience right at the beginning during the onboarding process. Allowing them to feel connected to their teams right from their first day will give them a sense of belonging in the organization. This will give them the confidence boost they need in a new atmosphere and motivate them to do their best.
Since new employees are initially confused with new environments, a good way to ease their worries is by giving them corporate gifts. Managers can give them tangible presents such as customized laptop bags with the company logo or their name.
This will not only be very useful to them but also create goodwill.
Do Check Out: Corporate gifts for new employees
3. Provide incentives to the employees
Just having the employees signing into the workspace and doing what they are paid for is not enough. Managers need to find ways to convince them to do more.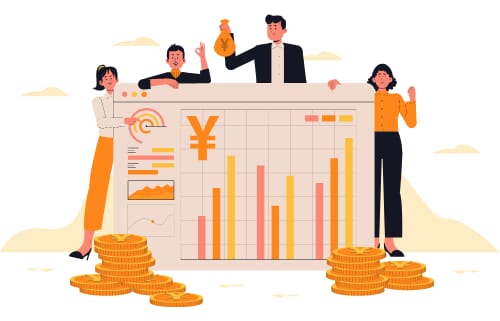 A top employee engagement strategy is to provide them incentives. Everyone loves freebies. Hence, offering them incentives in the form of discount vouchers, corporate gifts, etc., can push the employee towards completing their targets.
4. Diversity leads to a better engagement
Diversified teams lead to higher employee engagement. This is because teams of different ages, genders, ethnicities have very different backgrounds. With different backgrounds come a pool of different experiences, which helps in the work environment. More often than not, a diverse team can also represent what the customer base might look like.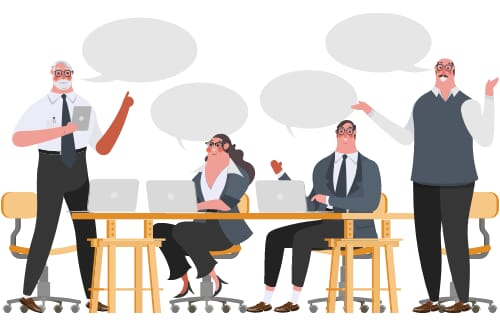 Just having a diverse team is not enough. Managers need to make sure everyone gets equal pay, and they should be transparent about promotions.
This way, employees are more likely to remain engaged and work longer with their organization.
Relevant Read: Factors affecting employee retention
5. Allow the employees to work flexibly
Employees need to have a proper work-life balance to avoid burnout and reduce stress-related disorders. If the employees' tasks can be completed from home, allow them the luxury to do so. Employees should be allowed to work flexibly according to their convenience as long as they complete their targets timely.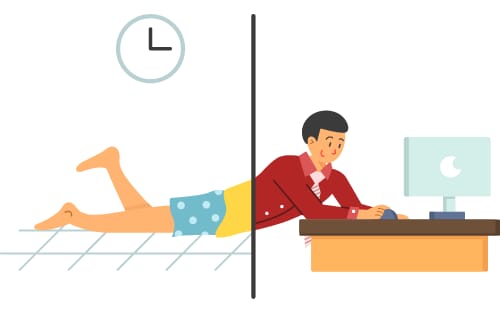 If the teams complete their monthly targets before the month ends, managers can also call for a few paid days off. This can help the employee rejuvenate with their loved ones outside work.
This benefits the organization in the long run since employees will be willing to go the extra mile for the company.
Do Check Out: Find unique corporate Diwali gifts for employees and clients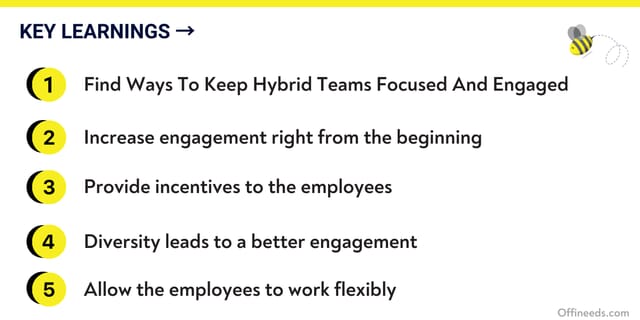 6. Employee Recognition
Your employees are your assets. There's no better way to encourage them and show them you care about their contributions than by recognizing their efforts. So, don't wait for your annual awards but offer appreciation and recognition then and there.
Spot awards are incredible at giving out such recognition. You can also give monthly performance awards, goodwill awards, and other incentives to keep their spirits high.
A highly engaged employee is likelier to be loyal and will stick around for a while. And you don't want to miss that.
7. Learning and Development
Nobody wants to be around a place that shows no scope for growth. Therefore, creating a good Learning and Development plan for your employees will be critical to employee retention.
Give a clear career progression for your new hires so they know the ladder they will climb. This gives them a goal to pursue and puts them on autopilot mode to perform well.
Encourage continuous learning through certifications, supporting higher education, subscriptions, and attending conferences and workshops. Set aside a reasonable amount for each employee to upskill and grow at the pace they've decided for themselves.
8. Corporate Gifting
Gifts have the power to bring positive experiences. Sending thoughtful gifts to employees at least twice a year will make them feel more valued, connected, and recognized.
Some excellent opportunities to send corporate gifts are welcoming new hires, celebrating long-service employees with work anniversary awards, life events like weddings and the birth of a child, and festival gifts for Diwali, Christmas, New Year, etc.
If coordinating corporate gifts is a mammoth task, partner up with Corporate gifting companies who are experts at it.
9. CSR
A recent study found that 87% of millennials and 94% of Gen Z want their employers to address social and environmental issues of concern. Not just that, they want to play a role in bettering the society/environment and care deeply about their impact.
So, paying attention to your Corporate Social Responsibility is essential. You can encourage small groups within your organization to pursue activities like cleaning the beach, and parks, painting the government schools, serving at a food bank, etc. If you're a startup and do not have the resources to do a full-fledged CSR activity, you can always choose to match donations for causes your company cares about.
10. Create a Positive Work Culture
Open communication, trust, accountability, work-life balance, and community feeling create a positive work culture that attracts and retains talent.
A culture of this nature also values differences, encourages honest feedback, and treats everybody fairly. And this is not built overnight but step-by-step starting from the founder's beliefs and intentions for his organization.
But as an HR Manager or someone in a leadership position, it is in your hands to foster this through inclusivity in your communication and a variety of events giving opportunities for everyone to participate equally.
11. Survey and Feedback
All said and done, and if you're not hearing back from your employees, you're efforts are futile.
Ask for genuine feedback from your employees through surveys like Employee Engagement Survey. You can also do pulse surveys to check the effectiveness of an initiative then and there. But don't just stop at asking.
Analyze the surveys and share the results, so you gain trust. If not, your employees will not take the survey the next time you ask.
Ask your employees how likely they are to recommend their friends to join your company through the NPS (Net Promoter Score) to get a chance to see how engaged they're with your organization.
Benefits Of Employee Rewards And Corporate Gifts
Employee rewards and corporate gifts are tangible gestures of goodwill towards clients and employees as a token of appreciation and gratitude. They can be anything from apparel to customized laptop bags and can be used to synergize promotional activities.
It is not necessary to only give gifts during the holidays. There are various occasions throughout the year when corporate gifts can be given to increase employee engagement.
For example, when onboarding new employees, during exhibitions, or as a part of marketing campaigns. This helps strengthen your bond with them and creates trust.
Handing out corporate gifts to customers at the right moments enforces the fact that managers trust and value their partnership. This is likely to convince a customer to give an organization their business since tangible presents always positively impact dealings.
Relevant Read: Step-by-step guide for building a employee recognition program
1. Enhances positive company culture
When organizations give corporate gifts to clients, they need to begin from scratch. This is not the case with the employees since they are already a ready-made team. Just as businesses project themselves in the front, they have to be at the back too.
Rewarding employees for their efforts improve the company culture. The team's performance, longevity and lastly, satisfaction levels of the clients depend on it.
It is easier to retain satisfied employees.
2. Motivates the employees
Recognition is essential in the workplace. Highly motivated employees are beneficial to the company as they bring in more business.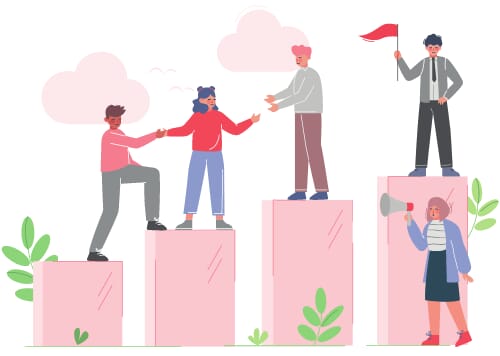 Almost every top company (think TCS, Capgemini, Deloitte) spends a chunk of their budget on acknowledging their employees for their efforts and performance. Whether it is promotions and salary hikes or handy gifts and awards, different organizations follow different employee motivation strategies.
Just as well, giving gifts to your hard-working employees can prove to be highly motivational. In fact, nothing can be better than giving them tangible corporate gifts with the company logo and employee's name printed on them.
Relevant read: Strategies to engage deskless workers
3. Brand reinforcement
Rewarding employees with corporate gifts helps to reinforce the name of the brand. Psychologically, the word 'reinforcement' is about reiterating something that already exists. In an organization's perspective, it implies 'goodwill, trustworthy and positive culture'.
Employees get delighted and go out of their way to make their company successful. When an organization takes good care of its employees, it has a positive impact and it shows. Clients love doing business with organizations with a good name in the industry.
Relevant Read: Important employee engagement statistics for 2021 and beyond
Employee Engagement Activities To Get Best Out Of Your Employees
1. Create good team bonding
People tend to invest in each other and not in the organization itself. Creating a strong bond between teams ultimately benefits the company. There are many ways to go about this such as team lunches, gaming breaks, etc.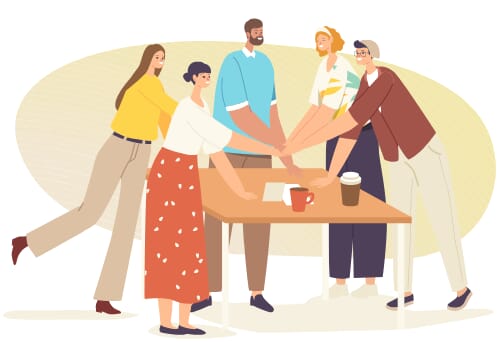 The most popular way to create a great bond is healthy competition in the form of games or karaoke. The winner can be rewarded with branded company gifts.
2. Launch fitness programs
Whether employees work long hours in the office or at remote locations, they are prone to fall sick. This is due to long working hours and stress. Give them occasional breaks by gifting them fitness programs where they can unwind, exercise and meditate.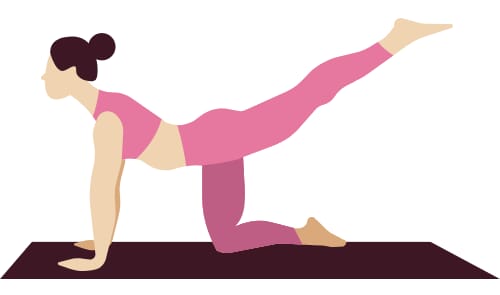 Employees can also be given paid days off to rejuvenate. This will result in high employee engagement since they will feel valued and cared for.
3. Mentor programs
A good way for managers to set an example for their employees is by launching mentorship programs. Here, managers can be very useful to new and old employees in guiding them to progress.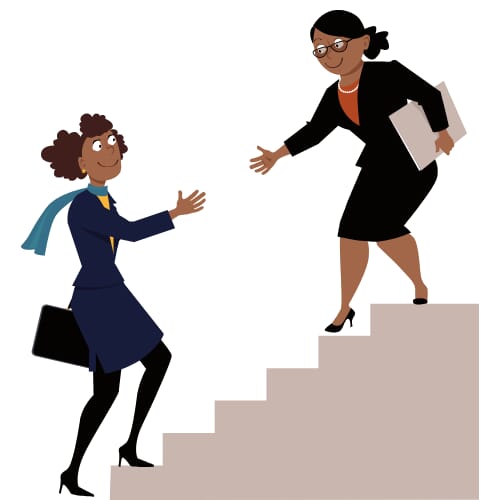 If employees know that their manager has their back, they will not be afraid to take bold steps. This can lead to high employee engagement as they will explore more and go out of the way for the company.
4. Take feedback and act on it
Managers who take feedback from their employees are highly valued since the employees feel heard. When managers act on the feedback received to improve the work environment according to employees' needs, they will get satisfied.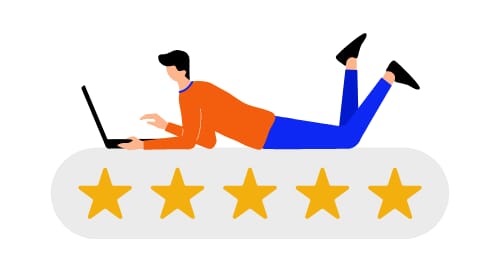 Satisfied employees lead to positive employee engagement which is crucial for a business to succeed.
5. Create a fun working environment
Managers can give employees a break from the screens occasionally and create a fun working environment for them. They could have various activities such as lunch parties or office games and celebrate small moments such as birthdays and anniversaries together.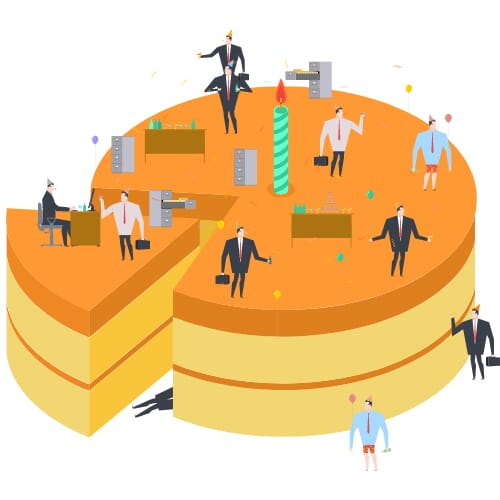 Organizations can host little competitions where the winners can be rewarded with branded and customized corporate gifts such as travel bags which might be very useful for them.
While these might be tiny moments for the organization, it goes a long way in keeping an employee engaged. This is because they value such breaks and these memories remain with them for a long time.
Relevant read: HR employee engagement guide
How OffiNeeds can you improve engagement levels in your organization
Our expertise lies in corporate gifting. But for almost a decade now, we've networked extensively with HR leaders across industries to learn and launch our Employee Engagement Webinars in an attempt to marry the gifting strategy with engagement initiatives to help organizations skyrocket their employee engagement.
So, we know what we're talking about.
Corporate gifting is a genuine and direct way to boost your employee engagement because science tells us the power of gifting on nurturing connections. These connections with your workforce are vital to make them feel valued and engaged.
Our gift advisors have scoured the internet for the best gifts for every occasion and in every budget so you don't have to do that. Simply get in touch with us and tell us your requirements. We are equipped to handle all things including the status of your shipment.
FAQs
What are the drivers of employee engagement?
The drivers of employee engagement are recognition, a clear career path, positive work culture, and meaningful work. When these drivers form the pillars of your engagement strategy, you're bound to see an increase in retention and engagement.  
What can HR do to improve employee engagement? 
Some ways to improve employee engagement are clear and transparent communication, inclusivity in the language, and all the events at the organization. When everyone feels included and belonged, they will also engage better. 
What makes a good employee engagement strategy? 
A good strategy is one that assesses the present state of engagement, identifies the gaps, and works towards bridging them with a clear focus on improving the job satisfaction for your employees.