15 Personalized Corporate Gift Ideas That Will Leave a Lasting Impression
A recent study concluded that 70% of employees increased their productivity, and 53% stayed with their employers because they were recognized and honored for their workplace contributions.  
Post-pandemic, corporate gifting has become a necessity than a choice because of the altered work climate and the increase in hybrid and remote workers. Corporate gifting is essential for businesses to show gratitude, strengthen relationships, and promote their brand. But personalized corporate gifts are your best bet to go further. 
This article will explore the numerous benefits of personalized corporate gifts and provide tips on selecting the perfect gift for your recipients. In addition, we will look at 15 personalized corporate gifts that will honor your employees and leave a lasting impression on them that they'd talk about the gifts even after many years. 
Let's dive right in.
But first, what is a personalized corporate gift?
A personalized corporate gift is a gift that carries the name or initials of the recipient carved/engraved/embroidered/printed, signaling that the gift is made especially for them. 
And personalized gifts of all gifts help you demonstrate that you really value their presence. In addition, these gifts have a unique way of speaking straight to your people and celebrating their wins.
Importance of personalized gifts
Enhanced employee morale

– personalized gifts connect with the recipient on a more personal level, that they appreciate the thought behind the gift itself. This makes them feel valued and elated about their work and the organization.

Better employee retention

– when employees see that they're noticed and appreciated for their work, they'll want to stick around for a long time, increasing the overall retention rate.

Improved relations with other business associates

– not just employees, but everyone feels valued when acknowledged with gifts. This can pave the way for improved business ties, thus attracting more opportunities.

Brand recognition

– personalized gifts combined with the company's branding (logo/tag) infuse pride in the recipient and improve brand recognition manifold without much effort.

Lasting impressions

– the effort behind gifting a personalized item is enormous. And if it comes from a business, it will leave a lasting impression and help them reminisce fond memories for years. 
📌 Relevant read: Best corporate gifting companies and websites
Choosing the perfect personalized corporate gift
Unlike any other gift, personalized corporate gifts require planning and research to give your recipient an unforgettable experience. Here are five things to consider when sending personalized corporate gifts.
1. Understanding the recipient
Understanding your recipient is the first step to planning a great personalized gift. While this may not be feasible for a big group, it certainly is for a number you feel comfortable handling. Begin by looking at their interests, hobbies, after-work routine, and workstation to signify some background info about them and their personal style. This can give you a fair idea of what their preferences could be.
Next, come up with a list of items they might like, and then shortlist the final gift you think will have a considerable impact.
For example, your manager likes hitting the gym every day after work. You can consider gifting something in the fitness category to make the gift more meaningful.

2. Setting a budget
Set a budget next. To do so, look at last year's spending and your allocated funding this year. And work around gifts within the scope while not compromising on product quality. Remember, quality is more important than the innovativeness of the gift itself.

3. Personalization options
There are three standard methods of personalization in the market.

a. Engraving– the method of etching the recipient's name, the company logo, and taglines, if any, using hand, laser, or machine, based on the build of the product.
b. Embroidery– the method of stitching, sewing, or decorating fabric using colorful threads, usually popular with personalizing T-shirts, jackets, caps, and hats.
c. Printing– adding design or text using ink and pigments on a product. Common methods include screen printing, laser printing, and pad printing on water bottles, gadgets, and stationery.
📌 Relevant read: Find 30+ useful corporate gift ideas on a budget
15 Personalized corporate gift ideas
Instead of placing orders for specific requirements or occasions in a bespoke merchandise store, we assist you in setting up a microsite with products of your choice that your employees can self-select as gifts or incentives.
The BrandStore offers your employees a fun shopping experience with various products to choose from while carrying the style and feel of your brand.
1. Customized stationery
Who's not fond of stationery, especially the ones that carry your name?! They're simple, cost-effective, and suitable for any occasion.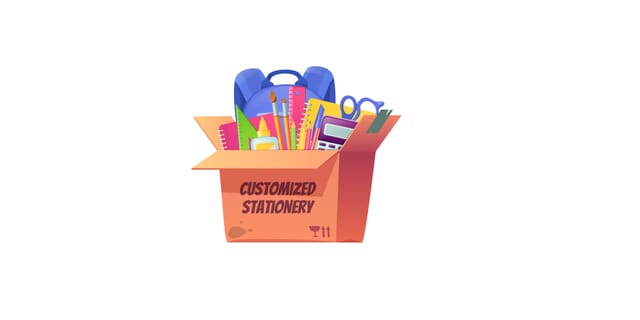 2. Drinkware gifts
The pride in carrying drinkware with your name so you can flaunt wherever you go is out of the world.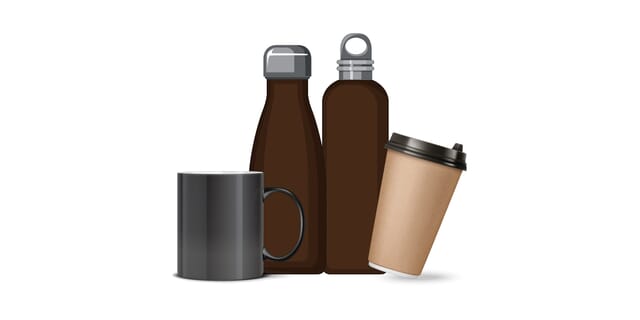 3. Personalized desk accessories
Desk accessories are everybody's favorite, for they help keep the desk organized and give an aesthetic appeal.
4. Travel Gifts
Probably everyone's favorite form of gift, travel products are plenty and might require a bit of understanding before you choose the right one.
5. Wearable gifts
Reminding your employees and clients about your brand can happen effectively with wearable gifts. They also have a fair chance of being passed down and enjoyed for years– all at free-of-cost advertising.
6. Technology gifts
Simple tech gifts are highly used and hence liked wisely. From high-end tech gadgets to tech accessories, there are plenty of gift ideas to appreciate your employees.


7. Decorative Gifts
Decorative gifts are apt for people who are artsy and sentimental type. Combined with personalization, these gifts are wonderful ways to create a lasting impression.
8. Personalized Keychains and Accessories
Everyday essentials like keychains, eco-friendly shopping bags, bike seat covers, etc., are great gift ideas for events and conferences.
How can OffiNeeds elevate your corporate gifting experience?
Are you ready to take your corporate gifting to the next level? Look no further! OffiNeeds is the ultimate one-stop shop for all your corporate gifting needs. With an extensive catalog of over 4,000 unique items tailored to suit every budget and occasion, 18+ years of industry experience, and a dedicated team of experts, we guarantee a seamless and successful corporate gifting experience that will leave a lasting impression on your recipients.
As your trusted gifting partner, we handle every aspect of the process from start to finish. This lets you focus on what matters most – driving your business forward – while we care for the rest.
Final Words
Corporate gifting is a vast market forecast to reach 312 billion by 2025. This demand was paved by the pandemic and the sudden need to connect with employees and clients more meaningfully when remote work kicked in unexpectedly.
But now, with the end of the pandemic, there's still a massive reception for corporate gifts as businesses understand the importance of recognizing, valuing, and appreciating their stakeholders for their success.
In conclusion, personalized corporate gifts are the route to take if you want to stand out and connect deeply with your stakeholders.
If you have any queries or want assistance finding the right personalized corporate gifts, hit us up here!