How To Promote Your Business Through Corporate Gifts
Corporate gifting has gained a lot of recognition lately, mainly due to its benefits to an enterprise. As a result, many companies today are employing corporate gifting as a strategy to boost their business.
Read ahead to know why.
Quick Navigation
Everyone loves getting presents, don't they? Unique and well-thought-out corporate gifts can be used to improve business-client relationships, create brand awareness, and turn potential leads into conversions. It can also be used as a means to inspire your employees.
A gift from a business to a customer makes them feel valued. This, in turn, fosters feelings of trust, loyalty, and reciprocity in your clients.
Businesses today have made it a practice to send out personalised gifts to clients on their special days like birthdays or anniversaries. This makes a company seem approachable and more humane. Hence, corporate gifting is being utilized as a stand-out marketing strategy.
Corporate gifting for employees is also a great way for businesses to show gratitude and appreciation to their workers. Making them feel valued and appreciated and ultimately increasing loyalty and productivity.
How to promote corporate gifts in your organization
Now that we have understood what corporate gifting is and explored its benefits, let us see how to promote gifting culture in your organization.
In a professional setting, gifting is an entirely different ballgame than in personal life. There are a set of principles and professional etiquette one should follow to ensure the gifting process benefits both parties.
We will see what the different use cases of corporate gifting are.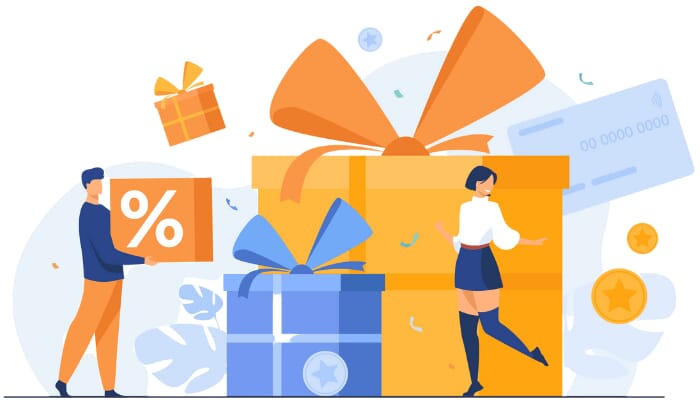 1. To create brand strategy and awareness
Corporate gifting is a great way to establish brand awareness among your customer base. Customised gifts with your company logo and name will increase brand recognition.
Gifts to the right people at the right time can improve your company's reputation and help you promote your business. It will also help with customer retention.
2. Improve business-client relationship
A tangible gift is a welcome change from the mechanical nature of a business-client relationship. A gift basket from a business can foster loyalty in a customer. A memorable business gift will also reflect on the ROI.
Most customers switch service providers and businesses because they feel unappreciated. A branded corporate gift makes them feel valued and gives an impression that you are courteously thinking of them. Promotional gifts for customers on special occasions are also an excellent way to further strengthen your relationship with the customer.
3. To celebrate the holiday season and festivals
Festivals are joyous occasions on their own. A gift will only add to this joy. Businesses have made it a common practice to give corporate gifts at festivals like Christmas, New Year, Diwali etc. While employees might prefer gift cards that can be redeemed at their will to aid their holiday shopping, promotional discounts are better suited for clients.
Some companies give out bonuses to their employees.
Relevant resource: Find stunning corporate gift ideas for Women's day
4. To welcome a new employee
Welcoming new employees with a welcome gifts is a very thoughtful way to make them feel welcome and comfortable. It sets a precedent for the professional relationship the employee will have with the business throughout their tenure. This practice will nurture loyalty and a personal connection in the minds of employees and inspire them to reciprocate with productivity.
Relevant Read: Plan welcome kit to onboard new employees
5. As a means of employee recognition
Employees are undoubtedly what keeps a business afloat. After a while, some employees feel unvalued and stuck in their job roles. It is the employer's responsibility to make their employees motivated and valued. This should be the main aim of employee gift planning.
Giving personalized gifts in the form of trophies, rewards, and awards based on their performance is a great option. This will act as an incentive for employees to do better and promote healthy competition too.
Learn about the total rewards strategy and how to implement it to improve employee engagement
6. To improve employee engagement
A corporate gift doesn't necessarily have to be a physical object. You can opt for experiences as gifts too. For example, a group camping trip sponsored by the company for the top-performing team. This will create camaraderie among the employees and the management.
Meeting and socializing outside of the work environment will let them form long-term bonds and a sense of oneness. This will, in turn, improve employee engagement which will also reflect on your bottom line.
Related: Best corporate gifts for employees and clients under 500 rupees
Types of corporate gift
Choosing a gift for your employees or clients is a far more difficult task than choosing gifts for friends and family. The choice of gift should be professional but also well-thought-out. A wrong move could make your entire strategy go down the drain, and it would also be a waste of money and other resources.
So, it is very important to be mindful of the recipient while selecting a corporate gift.
A wide variety of corporate gifts are available on the market. Let us explore some of the best corporate gifting ideas below:
Gift vouchers are an easy option while planning gifts for your employees and clients alike. These are coupons, vouchers, or any electronic document that can be used to redeem services and pay without money.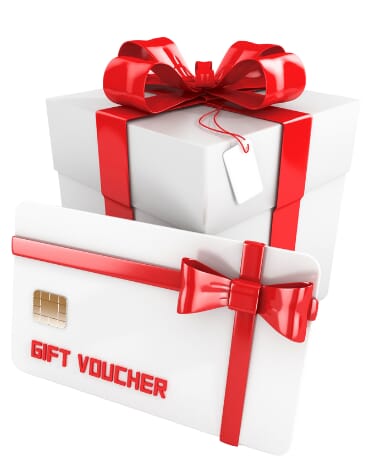 Custom merchandising is a very successful tool for branding and employee engagement. Most companies have custom-made products for their brands. These can include pens, coffee mugs, t-shirts, duffel bags, water bottles, and more. The list is endless.
Companies are also opting to give out earbuds, headphones, and webcams in this pandemic because most of the employees are working from home. A merchandise store is a need of time for every successful business out there.
Getting the recognition you deserve for your talent and hard work is always fulfilling. Rewarding your top performers with gifts will make them strive to keep up the good work and do better. It also inspires other employees to follow suit.
You can provide corporate gift cards to employees as a reward for a job well done. A slew of brands offers gift cards in varying amounts. You can choose a brand or product that suits your needs. With hundreds of brands to choose from and rewards that work in multiple countries with lifetime validity, Offineeds is your perfect gifting partner.
Related study: Corporate gifting statistics (new research)
A custom kit for a new joinee is a warm way to welcome and integrate a fresher into your workspace. You can create customized kits with products you need along with a personalized note. Make sure the products are all branded with your logo. You can order as many or as few as you want, depending on your hiring plans. Make your new employees excited to work with you.
Corporate gourmet gifts are a great way to appreciate and recognize well-deserved employees and thank clients. You can choose to customize the gourmet gift baskets as per your requirement and budget.
In addition to showing appreciation and thoughtfulness, corporate gourmet gifts can also be used as a marketing tool. By giving a branded gift, you are essentially giving a walking advertisement for your company.
How much to spend on corporate gifts
One of the first things you have to keep in mind before deciding on what to give away as your corporate gift is the budget. You should have a clear idea of how much you can afford to spend on gifts. Even if you can afford to spend a large amount, it doesn't necessarily mean that you should.
Look at the factors to look at while deciding on a gifting budget.
1. The occasion
Is this gifting an annual event like a birthday or anniversary? Or is it a festival like Christmas or Diwali? For personal events, one should be mindful of making the employees feel valued and special. For festivals and holidays, you can make the budget a little bit tighter.
2. The number
How many people are you gifting? For example, if you plan to reward your top performer every month, you are only thinking about one person per month. On the other hand, incentives on holidays and festivals are to be given out en masse, and hence, these numbers should reflect on the budget too.
3. Customer value
While giving corporate gifts to customers, you should keep in mind the value they impart to your business. A premium and long-term customer should be given their due respect while choosing a gift. It might also be a good idea to divide your clientele into various tiers and choose a different set of gifts for each.
Get a trusted gift partner
To have the desired impact from the recipient, many factors should be considered. What is the purpose of the gift? What are the budgetary constraints? How often are you planning to keep this tradition up? All these questions should be answered strategically before a perfect gift is chosen.
You should also be mindful of the political and religious views of the recipient.
When corporate gifting your company's clients, ensure you comply with their gifting rules and regulations. If you are confused, you might play it safe and send them healthy snacks and goodies, or wellness products, which are usually a huge hit among recipients.
Having a perfect gifting partner, like OffiNeeds, is the best way to go about corporate if you are unsure of what to shop for.
We have a huge variety of corporate gifts, from simple welcome mugs and stationery to expensive travel gear and gadgets. We also provide full customization of our gifts to help you boost brand awareness and create a sense of community among your employees.
Reach out to us at any time of the day, and we'll help you pick out the best corporate gifts for your employees, clients, and customers.

I am Srikanth Acharya, CEO at TheHomeOffice.in & OffiNeeds.com. TheHomeOffice helps professionals work more efficiently from their homes and at Offineeds, we help companies create #BrandAmbassadors through #CorporateGifts.