Employee Recognition Through
Customized Trophies and Awards
If you need a teamwork trophies and awards, an ace performer award or an individual appreciation award, OffiNeeds has nearly 550 choices of employee recognition gifts and personalized gifts for employees and undertake wholesale trophy supplies.
OffiNeeds offer the best products of trophy manufacturers in India with personalized and customized messages digitally screen-printed or engraved at their in-house manufacturing facilities. What's more, the buck doesn't stop there. Our creative experts and design team work with you from start to finish, to understand and convey not just the message intended, but also subtly get your company logo spot on.
It boosts brand recall and makes the receiver a proud ambassador of your brand. Therefore, we recommend using it in every touch-point in your interaction with your employees.
Why Timely Recognition of Employees is Important
To all human beings' appreciation is a basic and fundamental need. We all work for social approval and that pat on the back which shows us that others are concerned and happy with our efforts. Recognition and appreciation of an employee are thus never to be measured just in terms of money or a salary raise.
It is crucial to understand that every employee is working for his salary. But more importantly, his need for recognition of his efforts is his motivation to perform. His craving deserves to be noted and addressed. What better way could there be than to present very simply his impact on your success than a recognition or an appreciation trophies and awards?
Did You Know? There is ROI in Recognizing a Rewarding Worthy Employees
Facts regarding employee recognition and its impact
Consider the cost of training a new hire and its impact on productivity. Time and cost involved in retention of employees through recognition and appreciation is a mere fraction of the total costs involved.
The chain reaction triggered by recognized and approved performances through recognition leads to improved satisfaction and productivity levels which increase the organization's value and success rate and provides newer leads for further employee recognition. Here is a Desirable Gold and Silver trophy to celebrate employee recognition.
How to Recognize Employee Performance
The trophies and awards could be small and inexpensive, but it'll still hugely impact performance and productivity. At OffiNeeds our in-house team works together with you in understanding and helping you choose your message, where and how to place your logo and then moves swiftly to transform with master creators and designers, an award that makes the receiver absolutely delighted and floored to receive and display it. This Butterfly Cup is so apt for the purpose.
Here are a few managerial tips in observing and rewarding employees: 
1. Find and use opportunities and act on them.
A leader sees opportunities and doesn't just look for them. Everyday recognition of other people's efforts should be part of our work culture. Use every opportunity to say thank you to your team. Honor the weekly performer. Applaud the effort of identifying with causes outside the office environment. Knock on the doors of opportunity and find occasions to say your appreciation in deeds. Say it with this plaque called Guard of Honor.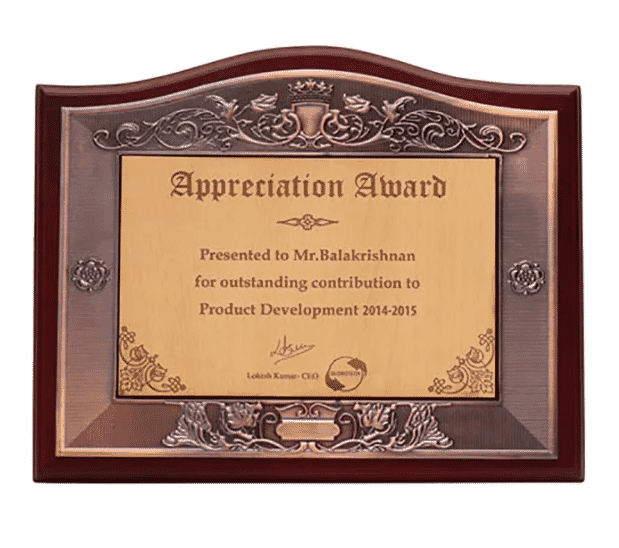 2. Establish trust and communication through your appreciation.
Deepen relationships with on-time appreciation to win trust and respect. Open those communication channels and utilize mutual trust to further productivity in all personal and professional relationships. Here is a thank you pledge.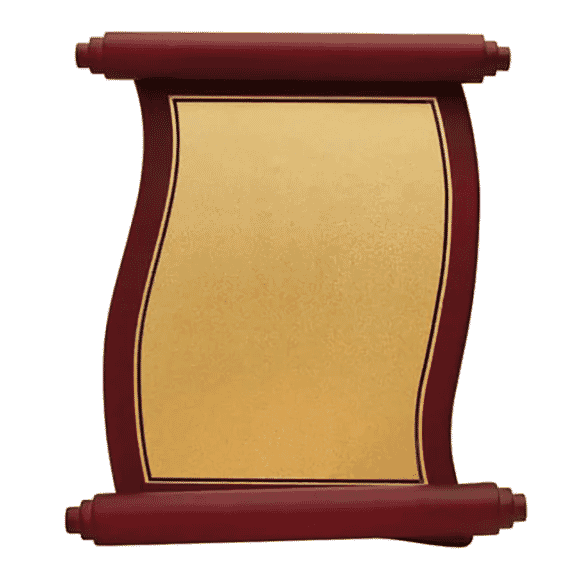 3. Conduct employee recognition surveys and listen carefully.
A survey like this one, is a potent technique to be unbiased and find new occasions to celebrate team spirit, innovation, and further productivity enhancement. Trophies and awards helps motivate the recipient and the team to out-perform on all indices spelling success for you, the brand and product. We stand together with this plaque called Note of Thanks.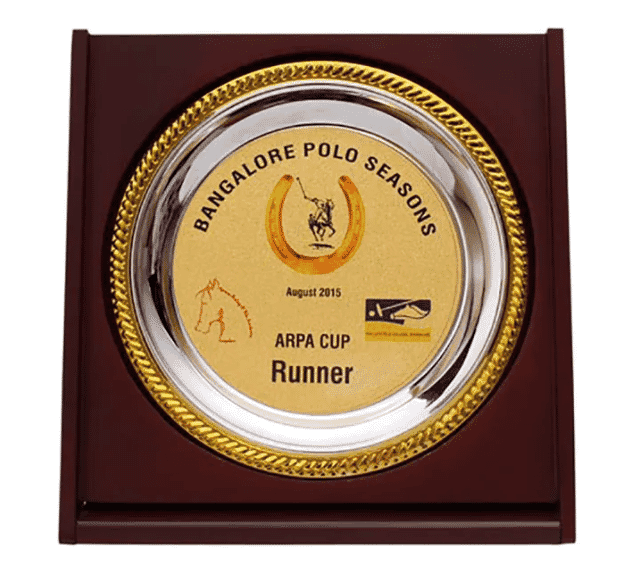 The 'How' of Appreciating Employees
It's not rocket science to be nice and appreciative. Money and salary raises are fine. But consider an occasional pat-on-the-back with a sincere few words of praise to foster team spirit. Start with doing this daily and watch how this practice seems to go on endlessly with tons of benefits in return for you. Devise an occasion to share this Remarkable Stars trophies and awards on a weekly or daily basis.
Important factors when recognizing efforts or awarding a performance.
No matter at which level of management you are the recognition of your efforts is always the success ladder to growth, fulfillment and extraordinary performances. Timely reinforcement of positive feedback and good management strategy never fail.
At OffiNeeds we believe in walking the talk with you. Our range of corporate merchandise for recognition of employees and clients is extremely encompassing of every need. We accept bulk orders and multi-location deliveries. Even super quick deliveries can be arranged at a nominal cost.
We take pride in the fact that we offer state-of-the-art technology in our digital processing of your orders, in printing and photo transfer techniques, in logistics and all departments to ensure our creative and in-house teams are at your call from start to finish and have a high impact on employee motivation and customer trust. We silently partner your brand-building in all these activities with this fine fiber trophy!
Why Does Employee Recognition Matter?
The simple answer is that an annual Employee Appreciation Day is insufficient. It should be an on-going process all year round. They are your internal loyal customers who should be the most ardent brand ambassadors of your company! If customer satisfaction is to be achieved, then employee recognition and appreciation of their efforts should be an important part of your company culture too. Look at this awesome Gratified Slab for inspiration.
Here are some thoughts on why this is crucial to your brand success.
1. An Appreciated Employee is a Happy Employee
Most employees do not have switches that can turn them off. They carry the office environment back home and into client meetings. Would you want them to under-perform when they talk about your brand or you?
Most acers do their best and have no clue as to the impact of their work in the corporate environment. Show them that you are grateful for their efforts and let them know that they have made a measurable difference and impact to you.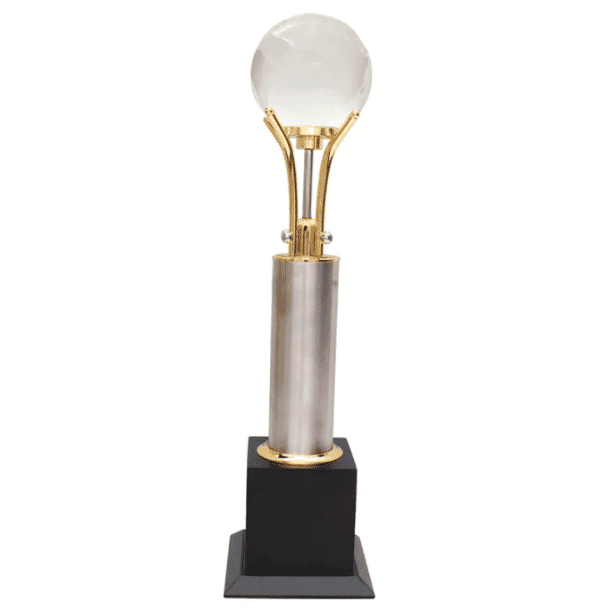 Let them share the limelight of success with you. Do you realize that the feel-good factor of recognition will be carried around spurring them and even transforming their home lives? Ensure better productivity with this Global Acer trophy.
2. Good Leaders are Verbally Appreciative
Teamwork means leadership and trust-building. An appreciative word when an employee exceeds expectations is just not enough! Leadership is about finding new ways to build trust and encourage productivity while maximizing potential and pushing to the goals of success.
An employee who is appreciated feels a close-connect to the higher-ups and the company. He is more likely to get motivated and push boundaries further. Yes, you deserve praise too with trophies and awards. Let's remember that money cannot buy trust and tell our employees we are thankful they are a part of our team with this team-trophy rightly named the Reputable Circle.
3. Attrition is Lower with Happy and Appreciated Employees
Recognizing and honoring your employee's efforts when they go beyond the call of duty is most likely to impact your satisfaction rates and attrition rates. A satisfied employee is likely to decide to stay. Just consider the costs of training a new-hire versus retaining the dissatisfied-veteran. It is never cheaper, and hire-and-fire tactics became outdated long ago!
Never compromise on productivity and retention. Promote referrals with this Ace Triangle award. If possible be inventive and recognize people around you for their contribution.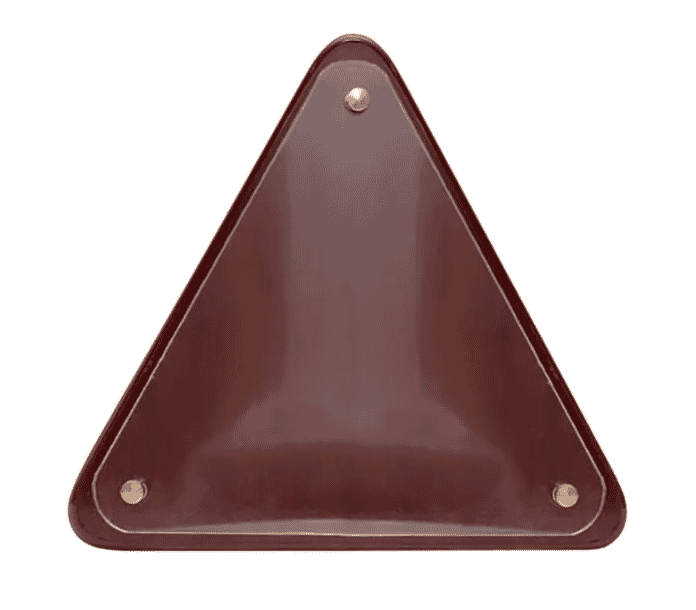 In Summary, Continuity in Recognition Matters 
All human beings crave simple recognition. It is a part of feeling wanted and cared for. Find the time every day and each day around the annual clock to be appreciative and precognitive of other people's contributions to your success. You can never make it alone is a good thought to foster. Say it with this plaque with an inbuilt time-piece. Don't wait for March 4th the National Recognition Day in the US. Say it today and every day and watch your bottom-lines grow.
We have glossy trophies made from fiber, wood, metal, or a combination of them finished in black, gold or silver plating, at hard to beat prices ranging from ranging from Rs 25 to 4,895/-. Just look and choose the most inspiring trophy for employee appraisal events, reward and recognition conferences, leadership programs and everything in between. 
Our ranges of personalized goods are ideal personalized gifts and apt for corporate gifting. With delivery times of normally 3 to 15 days we ensure every piece is master-crafted one- of- its- kind that looks and feels right and makes the receiver proud of his loyalty to you, your brand, and your product.
Now, choose your own trophies and awards today. This one is for you for recognizing us!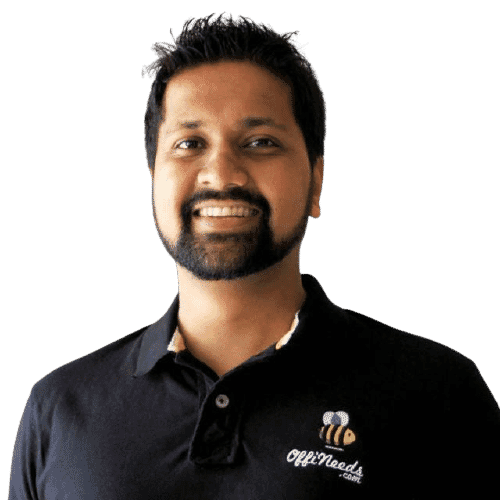 I am Srikanth Acharya, CEO at TheHomeOffice.in & OffiNeeds.com. TheHomeOffice helps professionals work more efficiently from their homes and at Offineeds, we help companies create #BrandAmbassadors through #CorporateGifts.