Employee Onboarding Process – Best Practices & Examples
The introduction of new employees into an organization is a hard nutshell to crack for HR professionals. The task becomes even more tedious when companies are required to onboard a host of new employees at once.
However, there are umpteen ways of making the first day of your new employee fun and exciting.
Here's helping you make the employee onboarding process smooth and convenient. Pull off a warm welcome and ensure work process clarity with these 5 employee onboarding best practices.
5 Best Practices to Welcome New Employees in Your Organization
Here's shedding light on these much-needed best practices:
1. Early Employee Engagement
One of the quickest ways to make new joiners comfortable—especially if it is a virtual employee onboarding—is to engage with them. When you engage early with the employees, they easily communicate with you.
You must ensure they don't feel isolated or unwelcome. Reach out to them and help them understand the work culture and company better. Make sure that you answer any questions or queries they might have.
Early employee engagement goes hand in hand with boosted productivity right from the start.
Relevant Read: Different employee engagement activities by Indian companies
2. Personalizing the employee area
For in-office onboardings, welcoming an employee is as simple as personalizing their working area. You can decorate the office desk of the new employee and hang a well-designed "welcome to the team" message to put them at ease from the get-go. Such welcome messages convey your compassion to them and shoo away any nervousness they may be feeling.
You might even go ahead and add a small gift to their personal space to enhance the welcome spirit.
3. An office tour
An employee welcome is incomplete without an office tour, don't you think? New employees aren't aware of the people and rules of the company. A small in-person or virtual office tour will make it easy for them to adapt to their new workplace.
Once they get well-acquainted with the office environment, they will know whom to approach when they need help or have a query. They will communicate and perform better when they know your company better.
4. Positive Workspace
An excellent way to establish a positive work environment is by introducing a little bit of nature in their workspace.
A shrub or succulent in a small pot placed next to their PC is bound to brighten up their office space and uplift their mood when they are exhausted. You can print and hang welcome messages to complement the thoughtful gesture.
Trust us, a heartfelt welcome message and bouquet of fresh flowers is an exceptionally sweet welcome gesture.
Relevant Read: Employee engagement activities specially for remote employees
5. Gifts and goodies
Everyone loves and cherishes gifts. When gifts are a surprise, they are even more memorable.
So, gift your new employees an item or two to symbolize the connected culture of your company. For instance, your new employee would instantly feel at home if you gifted them a branded pair of coasters and mugs carrying the company logo. Alternatively, a gift voucher for long-term use would be a delightful treat to them.
Other thoughtful corporate gift ideas include wellness hampers or gourmet snacks, in case it is a virtual employee onboarding process.
How about you put together an entire welcome package for the new employees?
Here's how you go about it:
Begin with sending out thoughtfully written emails for new employees the day before the onboarding. It needn't necessarily be an email; even a personal phone expressing your excitement to have them onboard would do the trick.
As the D-day finally arrives, make sure you prepare in advance that your new employee is ready to get started to the best of their capabilities. You may start by putting a checklist of essentials your new employee might need on a day-to-day basis: office stationery, sipper, notebook, bag, possibly a branded t-shirt, etc. We bet you anything they'll love the package of goodies!
Once you present employees with their welcome kit, it's a good idea to show them around the office and introduce them to their colleagues so they have an opportunity to interact with everyone.
Ta-da! It doesn't get better than this!
Examples of Welcome Kits Delivered by OffiNeeds
The majority of the companies that invest time in corporate gifting boost employee retention and engagement. They leave a positive impact on the new joinees' minds, which in turn helps boost their loyalty towards the company.
If you wish to make a fresh start more joyful for your employees, choose gifts they'll remember.
Let's take a look at some of the best examples of welcome kits and goodies OffiNeeds offers for the new members on your team.
1. The employee starter pack
Gift your new employee the employee starter pack, which includes a corporate t-shirts, promotional laptop bags, diary, pen, a bottle, and a mug—all of which carry the company logo. Such a gift pack will ensure your employee has everything to begin with at the new company.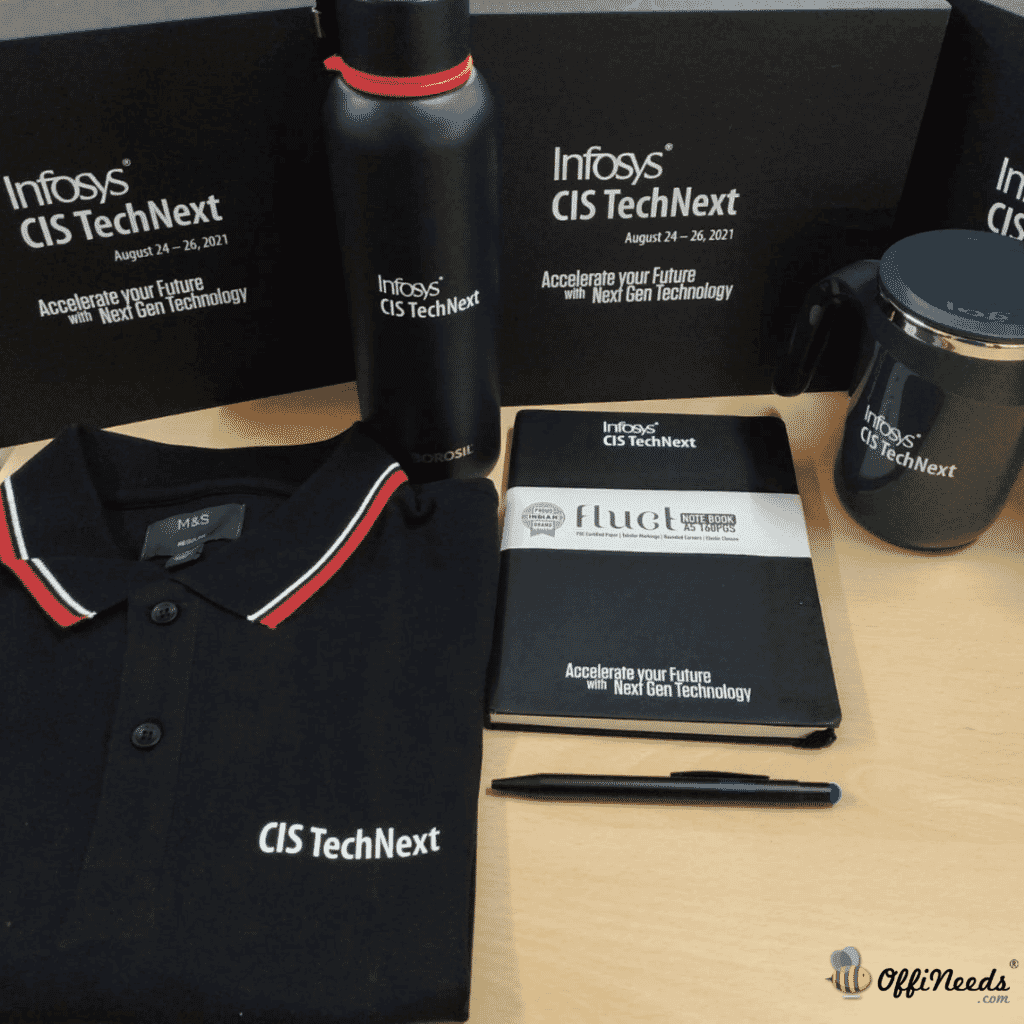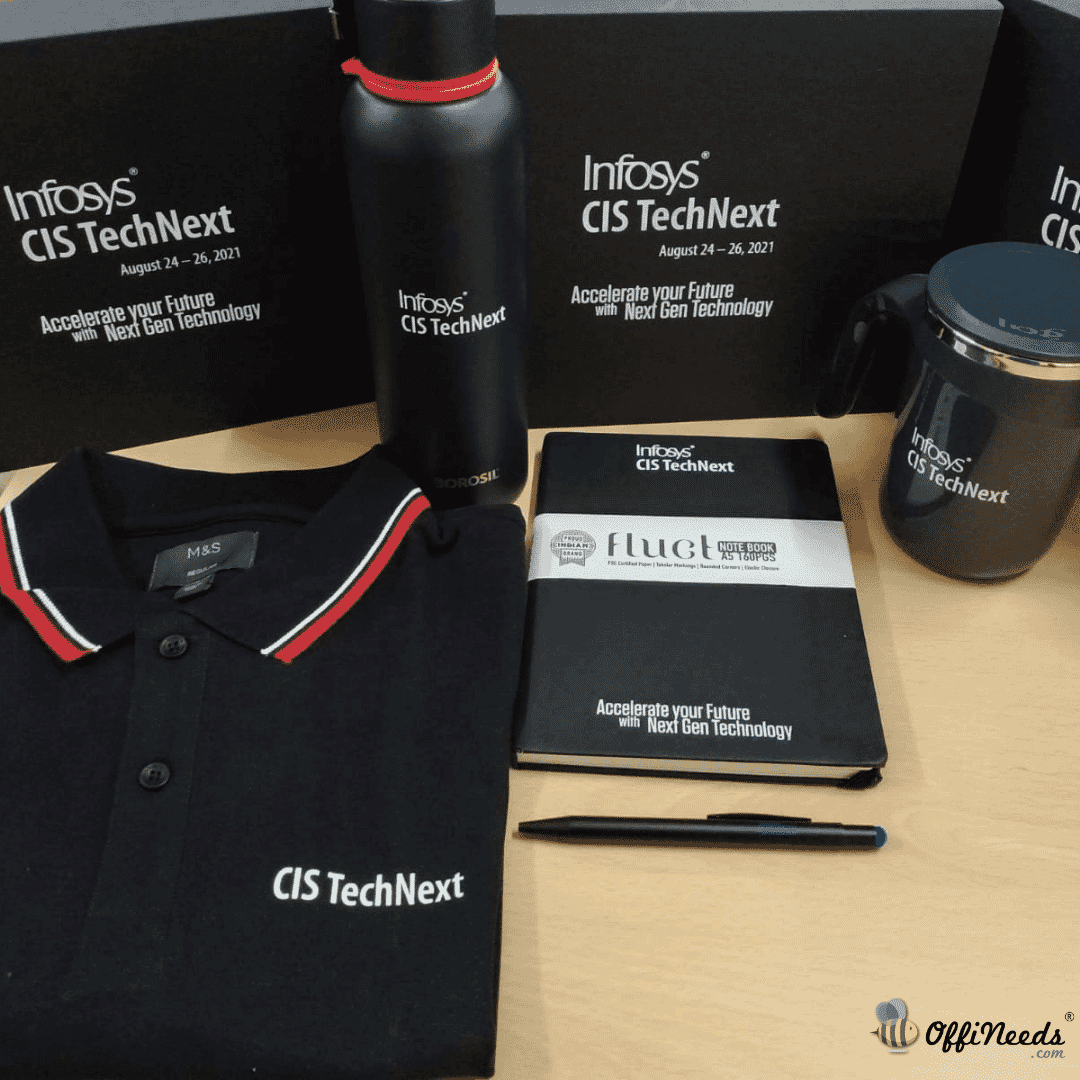 2. The essentials pack
Make the onboarding process fun with a desirable gift box that has a water bottle, a mug, a pen, and a diary for the new employee. This package of essentials will make their first day at work more meaningful.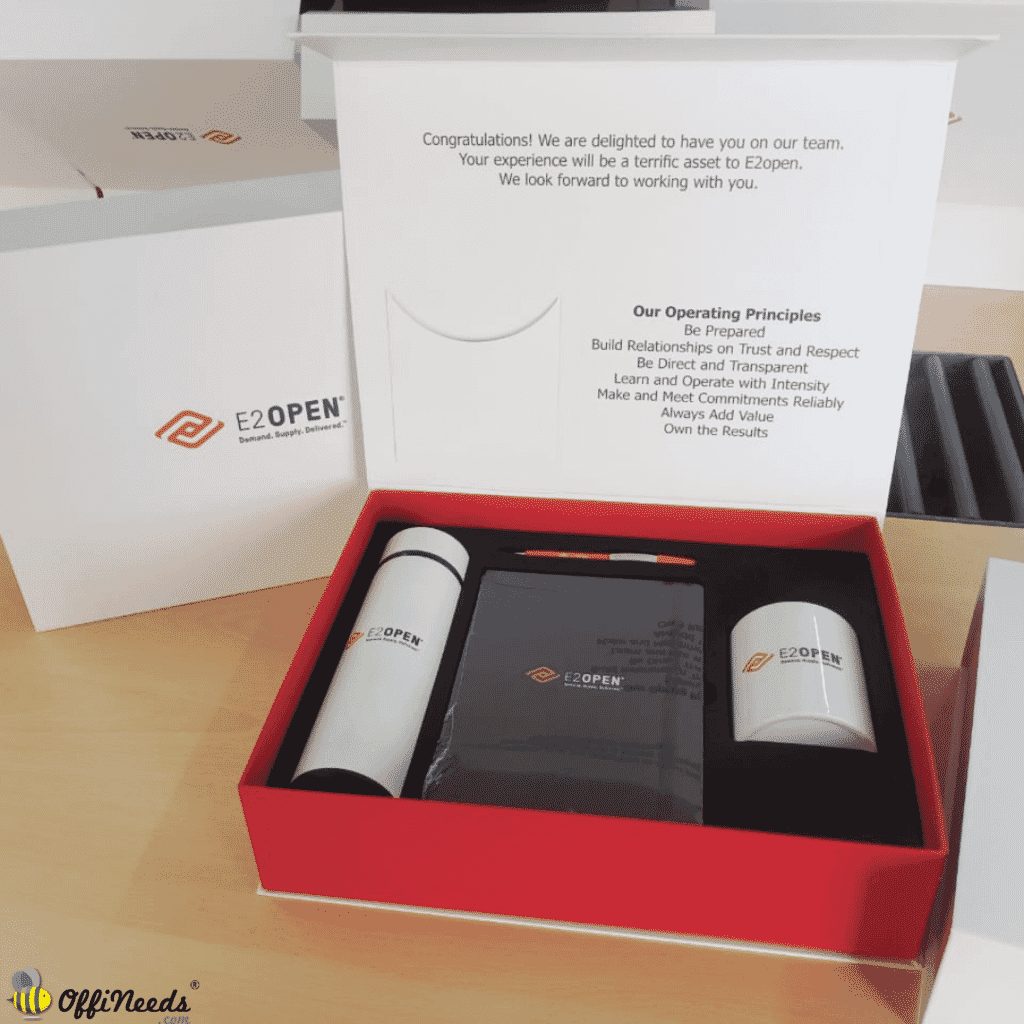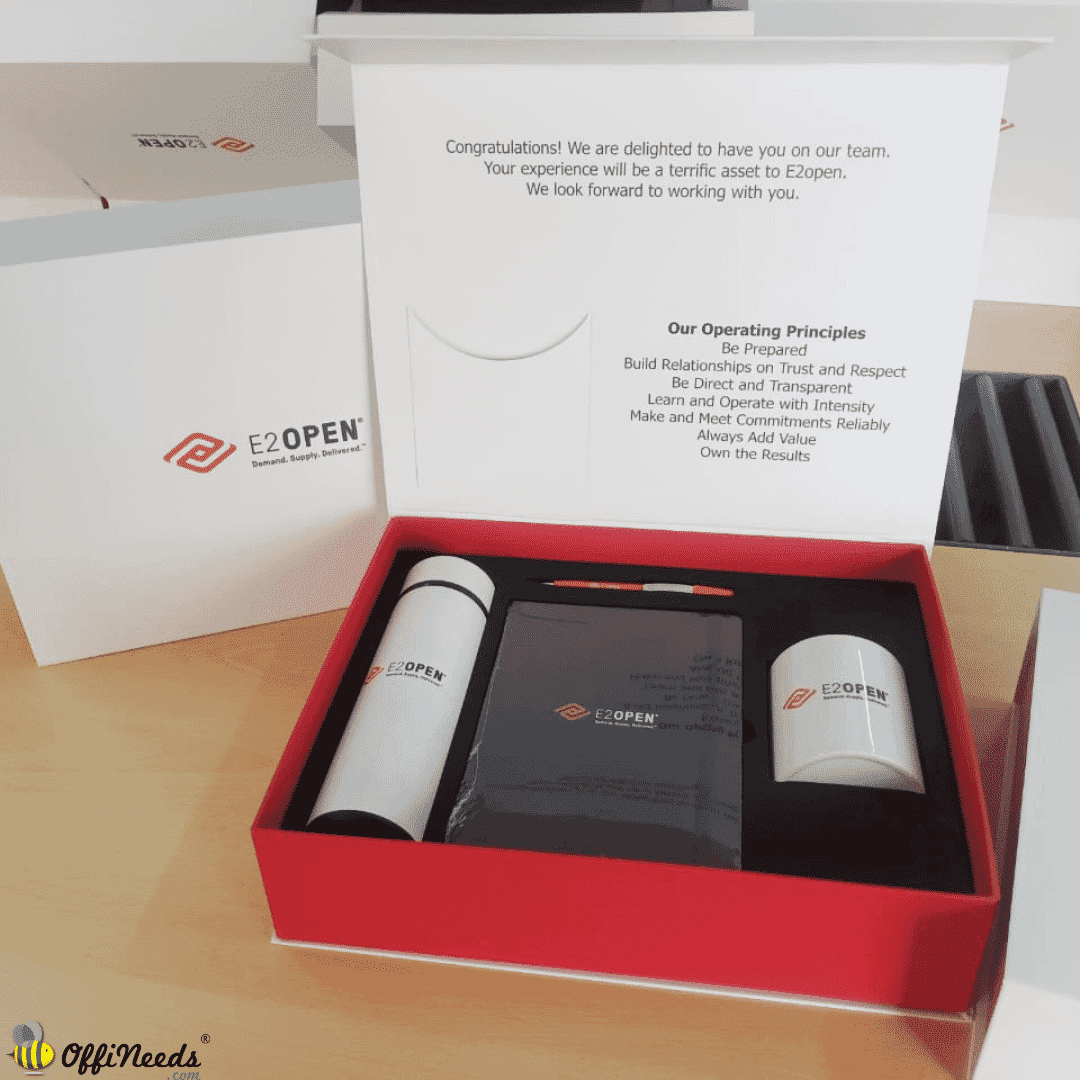 3. Boxful of branded swag
How about a box of branded goodies containing essentials like a t-shirt, cap, wallet, and Bluetooth earbuds, huh? You might also gift them a voucher so they can get something of their choice.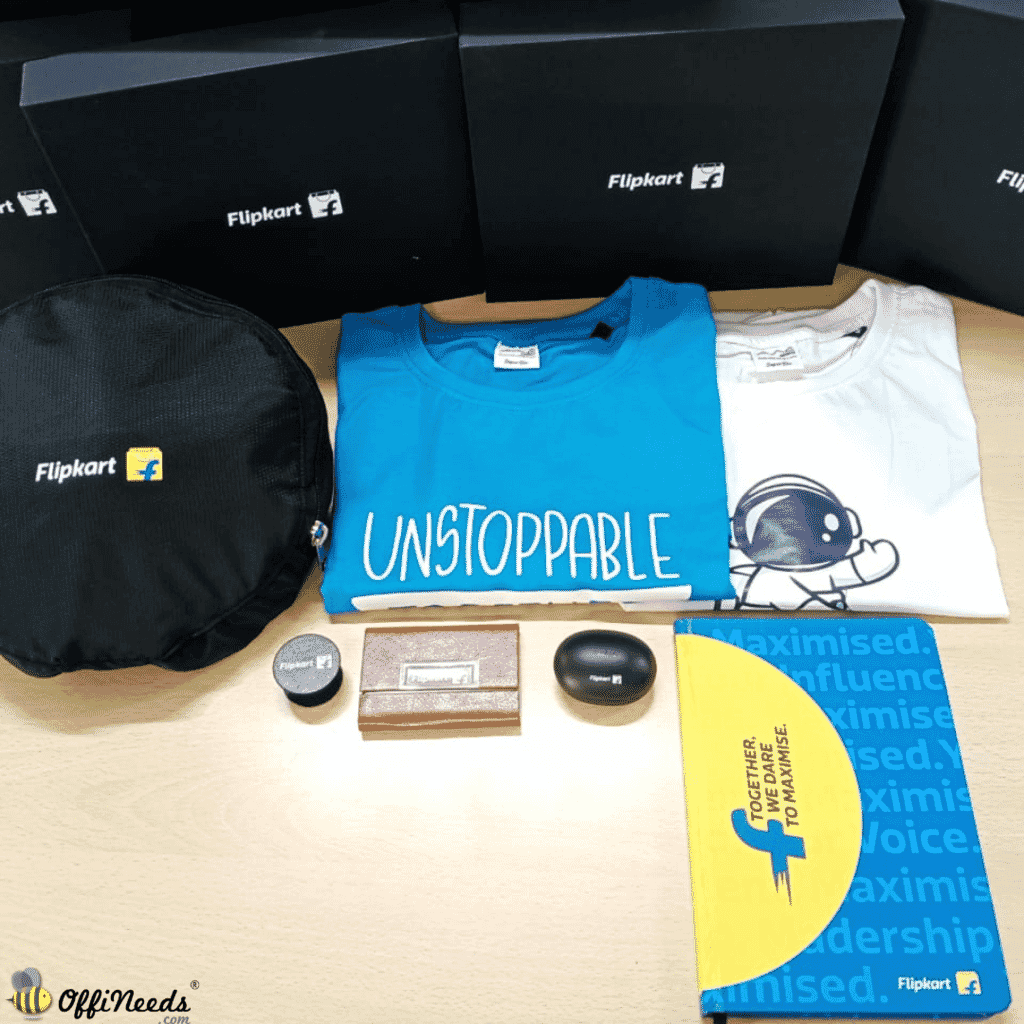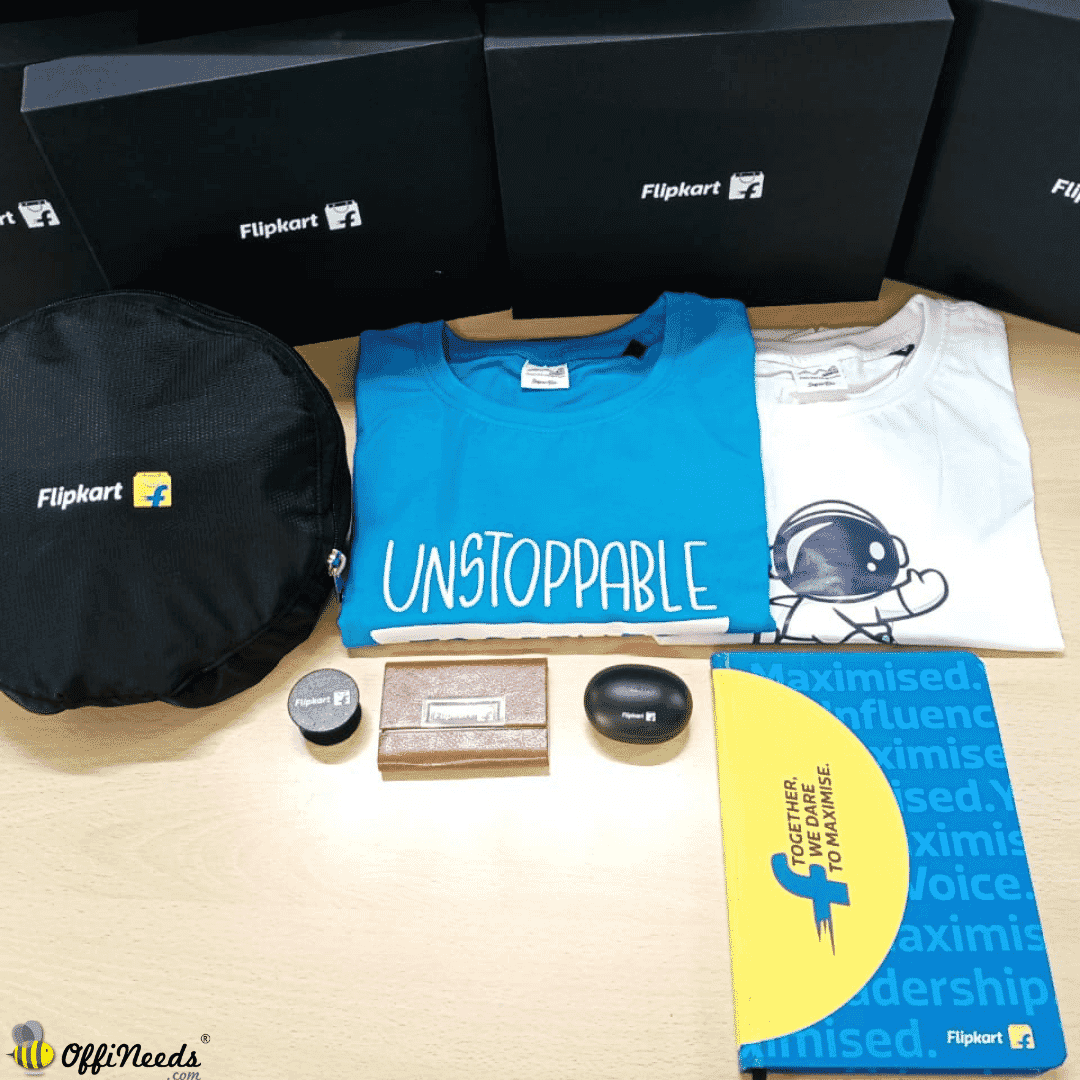 4. Eye-catching new employee kit
Make sure your new employee takes leisure breaks with this gift hamper that contains an uber cool bluetooth speaker and a catchy water bottle. Add to it a few sleek-looking diaries, a wallet, and you have yourself a new joinee kit they won't forget.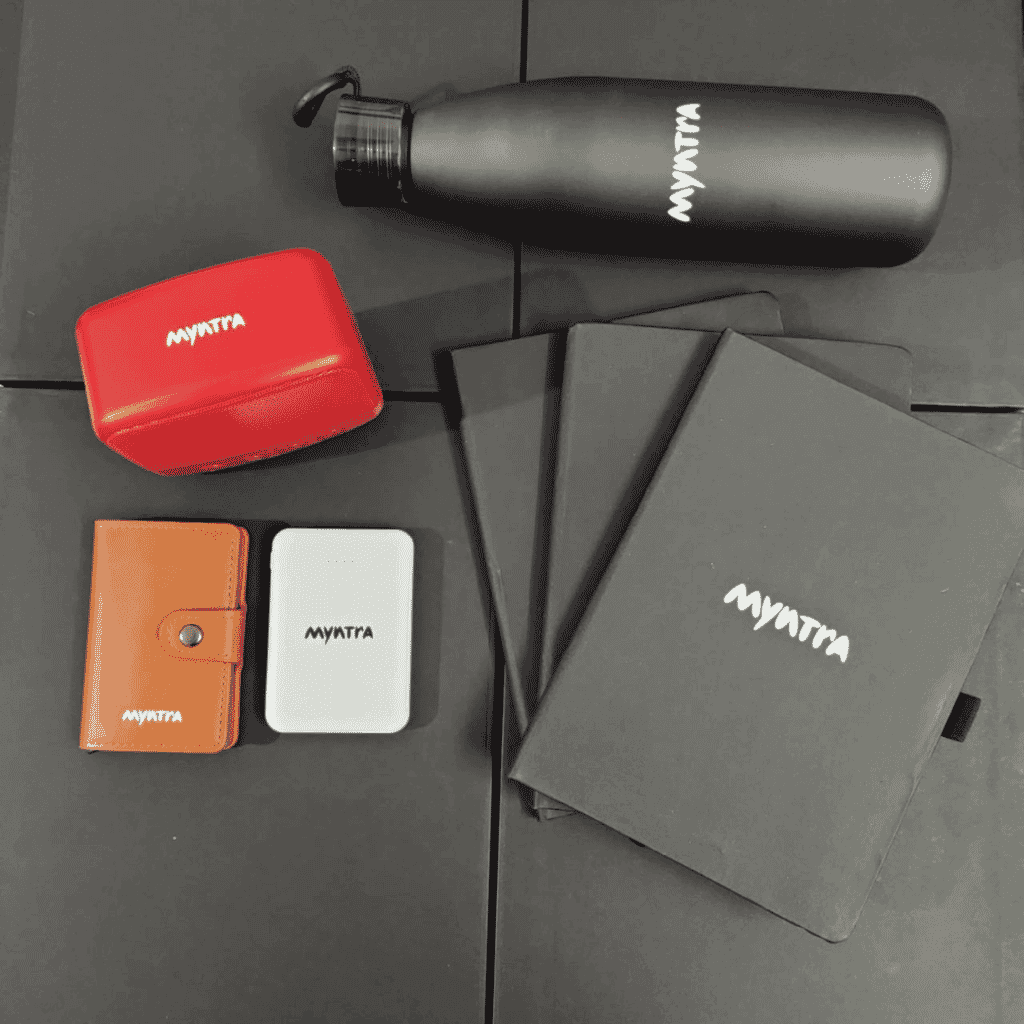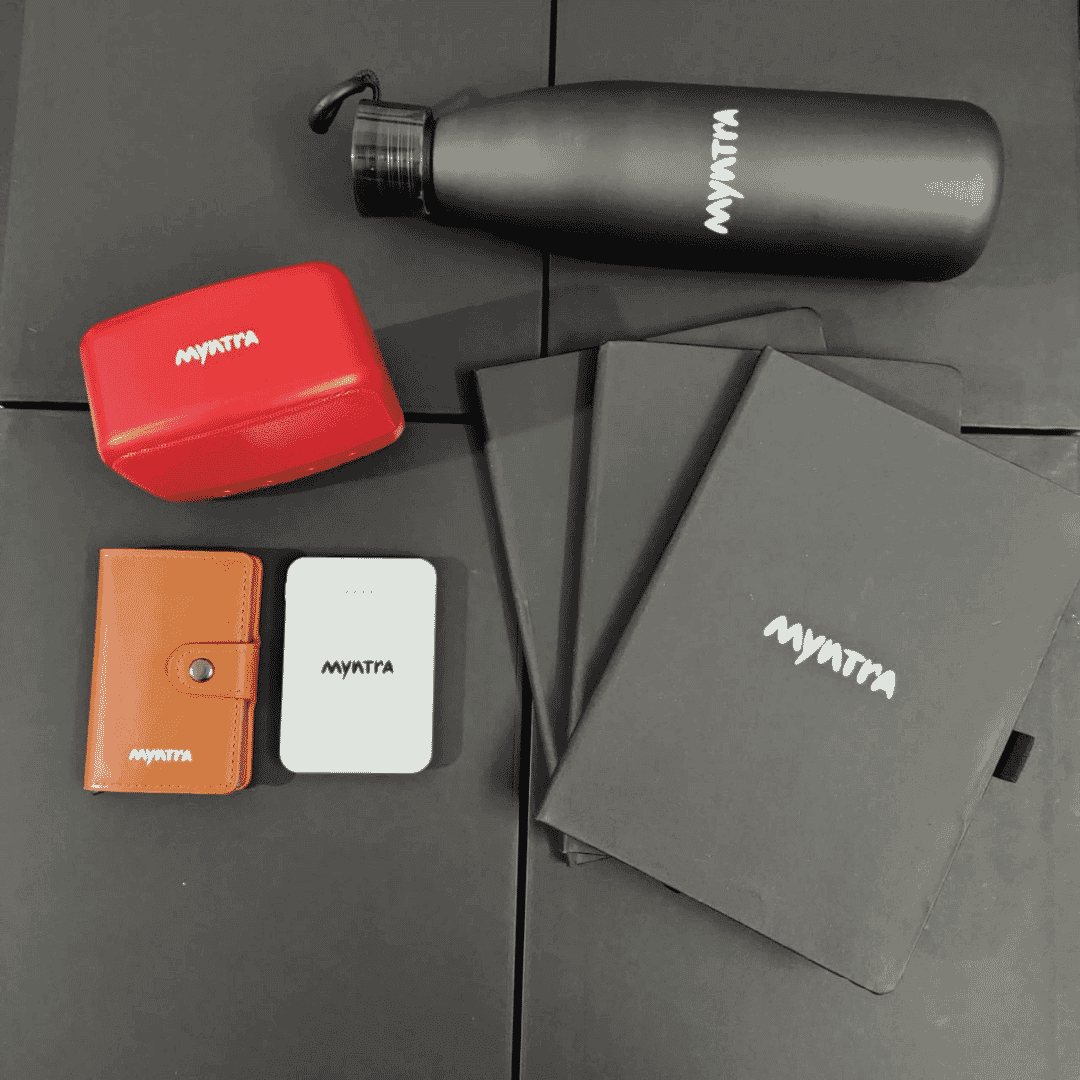 5. The induction kit
How about presenting new employees with an awesome induction kit having a pair of earbuds, a pen, water bottle, and a mug? It does sound like a fun hamper, doesn't it?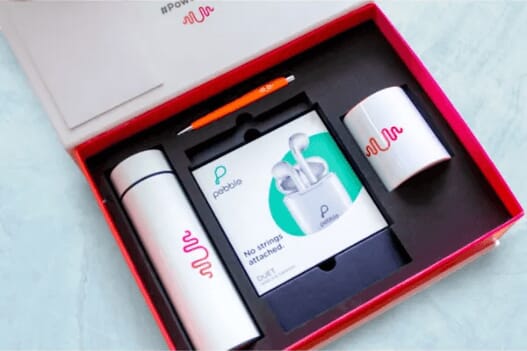 6. One for the commute
Try gifting new employees this delightful welcome kit that contains a keychain, a bottle, plus a basic pen-diary-mug combo. It also has a branded hoodie which can be worn on their commute to and from work.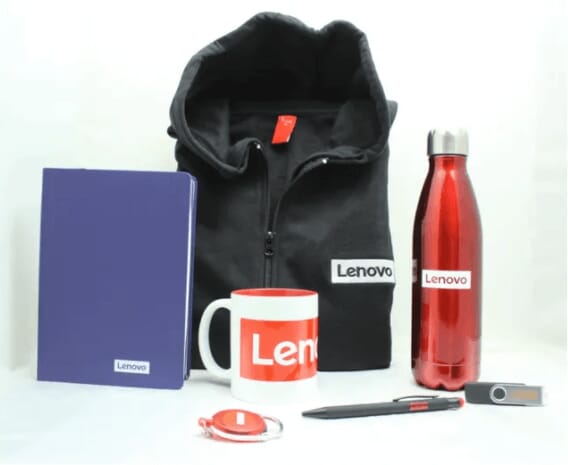 7. The punctuality kit
A welcome kit for the organized employee; this one contains a water bottle, mug, coasters, and a diary along with a timer tick. Here's ensuring your employees are efficient at work.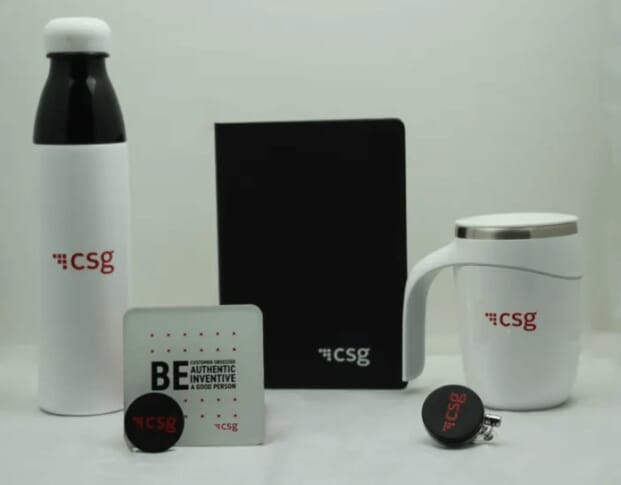 Explore other corporate gift ideas
Final Words
Every employee feels nervous and anxious on their first day of work. Making them feel at home with out-of-the-box ideas and generous gifts is possibly the best way to hit it off with them on the right foot. An otherwise mundane induction day can become an exciting affair if you shower them with sweet messages and welcome gifts.
Make the most nerve-wracking day memorable for your new employees with the best welcome practices. This way, they'll easily adapt to the company culture and feel comfortable fitting in.