Corporate T-shirt Manufacturer | Buy Customized Corporate T-shirts Online
There are a host of corporate gifts that brands can choose from when gifting employees and other company connections. One of the most welcomed and appreciated corporate gifts, however, are corporate T-shirts which promote a sense of belonging and community. They have extensive utility and require minimal customization. OffiNeeds has partnered with premium T-shirt manufacturers who produce best-in-class personalized T-shirts; companies can make their pick as per their taste and requirements.
Now Deliver Tshirts to Employees' Homes
Order From a Variety of Premium T-shirts
There are a variety of customizable premium T-shirts organizations have the liberty to choose from. The T-shirts available are Polo T-shirts and round neck T-shirts. These T-shirts are available in many sizes, from S, M, L, XL and XXL.
There are two colour schemes: Primal and dual. There may be variations in the color scheme according to the brand chosen by the corporate businesses. Standard Primal colours include: Black, White, Red, Purple, Blue and Orange colours. Standard dual colour T-shirts include: Black-Blue, Green-Blue, Blue-White, Red-Blue, etc. 
All the T-shirts in the catalogue are of the highest quality.  We have tshirts in various materials and thickness such as dry fit, polyester, etc to suit different weather conditions.
Frequently Asked Questions
The standard delivery time can range between 3-15 days, depending on whether products are ready stock or made to order. The delivery also depends on the extent of customisation required on ordered items. As a wholesale T-shirt manufacturer, OffiNeeds typically has ready stock of a range of t-shirts. T-shirts can be customized with the company logo and employee name through embroidery and dispatched as soon as it is done.
Yes! We provide home delivery for employees and clients all over India and even internationally. The standard dispatch time is usually 3-5 working days. However, depending on where the recipient is located, delivery might take longer. Alternatively, if the recipient cannot receive it at home, they can pick it up from a pre-fixed location which can be discussed prior to delivery.
OffiNeeds only accepts bulk orders for buying corporate T-shirts online. The minimum order quantity must be above Rs. 20,000. However, we do make exceptions for a few orders below Rs 20,000. In that case, we charge approximately 10%-20% extra on the prices mentioned to you.
Yes, absolutely. Just login to the website, locate the apparel section and find T-shirts. Once you find the product you like, you can get in touch with our team with your Minimum Order Quantity (MOQ) and customization details.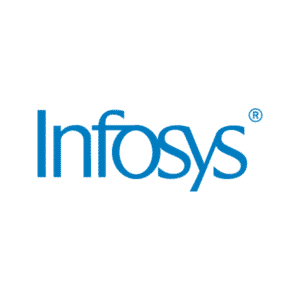 Ivan has been very innovative, collaborative, supportive and flexible enough to deliver the products at the right time and right quality. He has shown tremendous support for the design ideas and made good suggestions every time for design improvements. Thanks to Ivan and it has been a great experience to work with him and Offineeds.
PANDIYA KUMAR RAJAMONY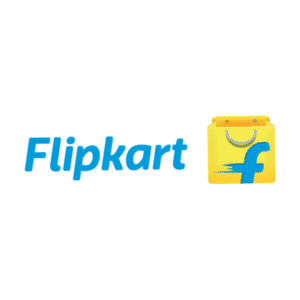 Working with Offineeds to meet our various needs was very easy. They are always available to meet and help you out with customisation. Within a short time, Offineeds has become eKart's go-to vendor for anything from T-shirts, Diaries, to customised Hoodies for our teammates. They deliver on time with good quality. Really enjoy working with them.
SNEHA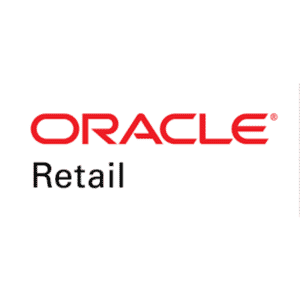 I really appreciate all of your support in getting our T-shirt's order ready. You've been right there, helping out wherever and whenever needed for these past few months. Thanks Seema Mohan for all the effort and good co-ordination. Working with you has been a pleasure. I am very appreciative of your assistance and am looking forward to continuing to work together on our future orders. Keep up the GOOD work
MARLENE LAVINA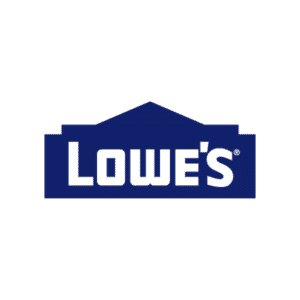 The Overall experience is Really Good, I noticed Good communication to clarify the Order No. and Category. I love the Sample Review and collection as requested and submitted on time. I especially liked how you spoke up clearly on the stock and the availability on the delivery date. Great Job !!
RAJEEV NANDAN SINGH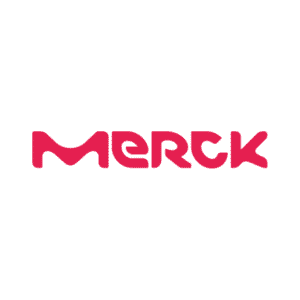 It was an enriching experience to select trophies for an upcoming Award event at the Company. Right from the beginning in understanding the requirement, Quality, uniqueness, material, colours, finish, ratio to the last details of how the print details to appear on trophies, Muzammil was of immense help. he is always available with the best advices. Our queries were answered with utmost importance and on-time replies with on-time delivery. Thanks Muzammil.
ASHWIN DEVARAJU
Order Customized Promotional T-shirts In Bulk for Corporates
Corporate gifting is essential since employees and clients must be appreciated for their work in ways not related to only a paycheck. Giving customized promotional T-shirts is a brilliant idea since they can be given at any time of the year and not restricted to certain occasions.
Buy Premium Quality Corporate T-shirts
Cotton is the preferred choice for producing creating premium quality corporate T-shirts. There are three types of cotton that can be used to create T-shirts. Normal cotton, organic cotton and combed cotton. Organic cotton goes through no chemical processes and it is eco-friendly. Combed cotton is also eco-friendly. It goes through special treatment before being spun to give it a smooth and soft touch. Corporate apparel from OffiNeeds are of exceptionally high quality. Employees and clients will highly appreciate their organization for gifting them such comfortable T-shirts. 
Send Customized Corporate T-shirts to Employees and Clients
Customized corporate T-shirts are the best gifts for employees and clients since they require minimum effort. It helps organizations save time which they would have utilized in curating personalized gifts according to the tastes of each employee. Instead, they can customize T-shirts according to the organization's colour codes.
They can choose to add their logo and the employee's name on the T-shirt with embroidery. This will give the employee a sense of community within the company. When employees and clients feel included and recognized, they work better and generate more revenue for the business. The attractive design will serve as passive publicity for the brand when the employee is commuting by public transport.
The customized T-shirts can be home delivered to employees all across India and even globally. Home delivery of customized T-shirts will take 3-5 days in Bengaluru, but  it may take longer depending on the employee's location. 
Branded T-shirts Suppliers in India
OffiNeeds provides T-shirts from the top brands to clients in India as well as globally. Some of the popular brands in OffiNeeds' catalogue include: Puma, Flying Machine, UCB Polo, Adidas, Arrow, Jack & Jones, etc. All the T-shirts in the catalogue are of high quality and provide for a very comfortable, snug fit.
Why OffiNeeds is the Leading Promotional T-shirt Manufacturer in India
OffiNeeds is a pioneer in the corporate gifting industry for over 16 years (since 2005). They are known for providing corporate gifts that are produced using the highest quality raw materials. The same is true for fabrics used for their T-shirts, as OffiNeeds is a leading promotional T-shirt manufacturer. Once orders are given, T-shirts are produced and personalized immediately and home delivered to the employees. 
OffiNeeds believes that the products used by employees and clients communicate everything about the organization, and hence, OffiNeeds only delivers the best. Some major clients in their portfolio include Infosys, GE, Myntra, Standard Chartered Bank, Flipkart, etc.