Buy Best Quality Corporate Laptop Bags at Best Price
100% Eco Friendly Gift Packing & Guaranteed Home Delivery
Your employees work hard every single day. Plenty of them might go the extra mile to hit their targets, from pulling all-nighters to working on their days off. Some of them probably even have to commute between different locations a few times a day.
Recognition could come in any form, be it a promotion, incentives, or a salary hike. One highly effective employee recognition idea is corporate gifting where you send useful everyday items to your employees as a token of your appreciation or goodwill.
Contact us and get help in planning your corporate gifting for employees and clients.
Custom Gifts We've Done For Our Clients
Ready to find that perfect gift?
Would you like us to make a catalog for you instead?
Frequently Asked Questions
Yes, we do provide home delivery to employees and clients. The standard delivery time in and around Bengaluru is 5-10 working days. However, the standard delivery time may change depending on where the employee or client is located. We provide home delivery all across India and even globally for employees who work remotely.
Absolutely. OffiNeeds delivers Company branded laptop bags for employees and clients pan India at the doorstep. While delivery in Bengaluru is free above Rs. 20,000, anything below that will incur a premium charge per bag. Delivery outside Bengaluru will be charged as per actuals
The minimum order quantity is at least Rs 20,000. In exceptional cases, orders below Rs. 20,000 are accepted, but a premium charge is added to every bag.
Absolutely. You can definitely order customized laptop bags with your company logo and name printed. What's more, your employee's name can be printed as well, to give them the recognition they deserve. If your employee wishes to have any other customized artwork that reflects their personality, that can be added.
Testimonials
What our clients say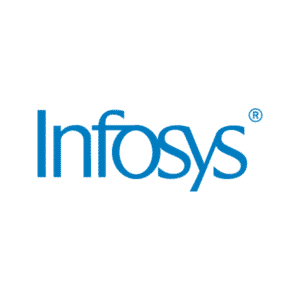 Ivan has been very innovative, collaborative, supportive and flexible enough to deliver the products at the right time and right quality. He has shown tremendous support for the design ideas and made good suggestions every time for design improvements. Thanks to Ivan and it has been a great experience to work with him and Offineeds.
PANDIYA KUMAR RAJAMONY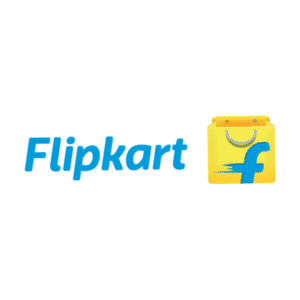 Working with Offineeds to meet our various needs was very easy. They are always available to meet and help you out with customisation. Within a short time, Offineeds has become eKart's go-to vendor for anything from T-shirts, Diaries, to customised Hoodies for our teammates. They deliver on time with good quality. Really enjoy working with them.
SNEHA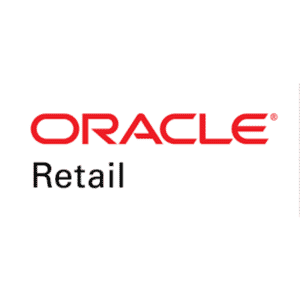 I really appreciate all of your support in getting our T-shirt's order ready. You've been right there, helping out wherever and whenever needed for these past few months. Thanks Seema Mohan for all the effort and good co-ordination. Working with you has been a pleasure. I am very appreciative of your assistance and am looking forward to continuing to work together on our future orders. Keep up the GOOD work
MARLENE LAVINA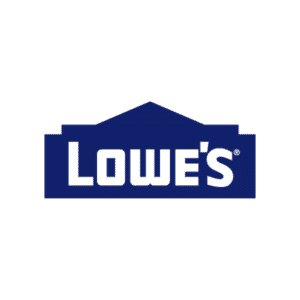 The Overall experience is Really Good, I noticed Good communication to clarify the Order No. and Category. I love the Sample Review and collection as requested and submitted on time. I especially liked how you spoke up clearly on the stock and the availability on the delivery date. Great Job !!
RAJEEV NANDAN SINGH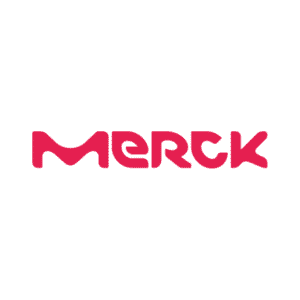 It was an enriching experience to select trophies for an upcoming Award event at the Company. Right from the beginning in understanding the requirement, Quality, uniqueness, material, colours, finish, ratio to the last details of how the print details to appear on trophies, Muzammil was of immense help. he is always available with the best advices. Our queries were answered with utmost importance and on-time replies with on-time delivery. Thanks Muzammil.
ASHWIN DEVARAJU
Buy Branded Laptop Bags with Logo and Name Printed
Corporate laptop bags make for a perfect appreciation gift for employees. Custom-made laptop bags from OffiNeeds are sure to attract a lot of attention because of their its design. 
For instance, check out this Ghost – Anti-Theft Laptop Backpack Daring Texture that offers 2× quicker and more secure access to your on-the-go stuff.
In addition to being extremely useful to to employees, they also help drive brand awareness. How? You can customize the bag with digital transfer printing to make your logo and brand name visible to everyone. 
Seeing your employees carry them, more people will come to know about your brand. 
What's more, branded gifts also help unify the entire organization since employees will be able to identify their fellow colleagues. This will lead to team bonding and effective employee engagement, which, as we know, ultimately benefits the organization as a whole. 
Here's another excellent option for your employees: The Greys & Blues Premium Stylish Backpack with quick access to a zippered outside pocket for your power bank so you can charge your smartphone and laptop as you go. 
Promotional Laptop Bags for Clients and Employees
Turn your employees and clients into brand ambassadors by gifting them customized laptop bags. Just give them a touch of your own branding in the form of company name and logo. 
What's more, your employees can have their names printed or embroidered on the bags for identification purposes. 
Gifting your employees laptop bags customized in their preferred style makes them feel valued and appreciated for their efforts at their job. 
At OffiNeeds, laptop bags can even be customized in different colors and artwork according to your organization's preferences. Check out OffiNeed's Wildcraft's training and laptop backpacks:
Get Home Delivery of Laptop Bags in India
OffiNeeds has their base in Bengaluru, India. Your clients and employees can get home delivery of their company-branded laptop bags pan India and even internationally. Since OffiNeeds only takes bulk orders, delivery is free in Bengaluru only on orders above Rs. 20,000. 
In exceptional cases, orders below Rs. 20,000 are accepted, with delivery costs being charged on actuals. Alternatively, the laptop bags can be picked up from their office too. 
For deliveries to other locations pan India, delivery charges are extra on actuals. OffiNeeds even accepts export orders which can be discussed during the placement of an order. 
Different Ways to Use Promotional Corporate Laptop Bag
Gifting custom laptop bags to hardworking, deserving employees goes a long way in securing their loyalty, especially if they have some tenure with the organization. Not only do they feel heard and valued, they feel that they matter. 
When employees are recognized for their efforts, they feel accounted for. This leads to positive employee engagement. 
That's a win-win for both you and your employees.
Custom laptop bags can also be wonderful gifts for new employees who might be feeling overwhelmed with the new work environment and responsibilities. It will make them feel welcome when they have a cool travel accessory where they can safely store their computer and office needs. Since the bags are of high quality, they will have one less worry on their mind.
Promotional laptop bags with logo printing are a premium form of advertisement. This is because it serves the permanent purpose of brand promotions. It becomes easier to recognize employees of reputed organizations when they carry a branded laptop bag with them. It gives brands high visibility and creates brand awareness.
Best Branded Laptop Bags with Premium Quality
OffiNeeds creates branded laptop bags with premium quality according to their client's preferences. Every client has a different personality, and thus, OffiNeeds takes this into consideration when preparing their bag for them. 
OffiNeeds creates premium quality laptop bags with the organization's logo in the form of printing or embroidery, depending on their instructions. Organizations can also choose to display their company logo in locations that will drive maximum visibility and recognition. OffiNeeds offers the option to fully customize bags as per material, colour, inner lining, designs, based on the client needs. We also make bags with wheels for ease of carrying.
Why OffiNeeds is the Leading Corporate Bags Manufacturer in India
OffiNeeds has been one of the choicest corporate bags manufacturers in India since 2005. The company believes in creating only the highest quality laptop bags unmatched by anyone else in the industry! 
OffiNeeds boasts of the topmost brands such as Adidas, Gods, Zarc and Ghost under their belt. Hence, when organizations purchase laptop bags online from OffiNeeds, they can be assured of the highest quality and design.
What's more, employees and clients will also be delighted to receive these company-branded laptop bags as it will be designed to suit their respective personalities. These spacious laptop bags come with various features such as an in-built anti-theft mechanism, extendable straps, and quick-access pockets.
With OffiNeeds being an all-inclusive brand, they have options that suit all types of budgets. This way, every organization feels comfortable buying premium bags in their preferred price ranges. With their promotional logo and names printed on the bag, they can be sure that they receive the highest visibility. 
Finding Corporate Laptop Bags Manufacturer Is Easy 
Organizations looking to purchase premium laptop bags for employees and clients can easily do so with OffiNeeds. OffiNeeds takes bulk orders only to create the highest quality bags for everyone. These bags are perfect for promotional as well as gifting purposes.
Organizations can be assured of the quality as the bags made are from some of the most premium brands in the country. For example, Adidas, Greys and Blues, Wildcraft, and Ghost are some brands under the OffiNeeds umbrella. With doorstep delivery, employees and clients are sure to be delighted.