9 Questions You Should Ask Before Dealing With Corporate Gifts Supplier
If it is important for you to penetrate your target market, then sending out just any corporate gift is not going to work. You need to have the right promotional gifts to have an impact and that can happen only when you have a reliable corporate gift supplier.
But there are millions of suppliers out there and how do you decide which one is going to deliver right every time? I mean they all seem professional, sincere and committed in the beginning. But which one can really give you "service" without goofing up? Now that's a tough one.
Choosing corporate gifts is very unlike ordering things like stationery, office supplies, lighting, computers or LAN. With promotional gifts you can't get a straightforward rate list, compare vendors based on just prices and get into a contract with a corporate gifts supplier for the rest of the company's life.
When it comes to corporate gifting, the business requires a different, unique product every time and a standard price list of products is never going to be feasible.
A trustworthy, dependable corporate gifts supplier can enhance your brand name and the company's image.
These vendors contribute to the impact your company has on the customer's psyche more than you can imagine and your best ideas about promotional gifting and brand campaigns can go astray if your supplier isn't up to the mark. (I'm not even mentioning the money spent that goes to waste.) That's why you need a supplier who is worth every penny spent on this promotional activity.
So, here's the deal, you need to carefully choose a corporate gifts supplier and you need to choose right. And how do you do that? To make it easier for you I've drawn up 9 questions that you should most definitely ask any prospective gift supplier before you decide to employ their services. Here we go.
1. Do they have a wide range of products?
If the supplier you are talking to is a master in only one or two products and must coordinate with other vendors for additional items, then you can never be sure about the quality of a product or the guarantee of on-time delivery.  Every day you probably receive a wide range of product requirements from your different teams. 
What you need then is a supplier who doesn't depend on a third person for delivery of the ordered items, has a fast turnaround time and is one who can deliver what you want, when you want, on time.  
If you're relying on someone who in turn is relying on someone else, I can honestly tell you, you're done for.  Rule no. 1?  Your corporate gifts vendor needs to have a wide array of products in his repertoire.
2. Does the vendor have all the products catalogued?
You are going to have to choose different products every time and if the vendor doesn't have all the products they're offering in the form of a printed catalog or a digitalized album then you're in for a lot of hard work and stress.  
You will have different kinds of requirements at different times and only if the vendor has hard or soft copies of the categorized products with images, descriptions and prices are you going to be able to take fast and efficient decisions without hassle.  
Otherwise you'll be entangled in a web of which product, what price and what quality many times a year – a sure formula to drive you crazy in your already busy schedule.
3. Does the vendor have expertise in customizing the products?
Did that sound like French? Let me make this easier. Logos in vector formats are images created in software like CorelDraw and Adobe Illustrator.  They usually have extensions like EPS and PDF and these images are mostly used for printing and engraving jobs. 
 Bitmap images on the other hand, could be files with jpg and GIF extensions or even Photoshop files.  They need to be high resolution and are frequently used for customization techniques like embroidery and digital sublimation prints. 
If you really want to be on top of the corporate gifting dynamics, then it wouldn't hurt to know a little more about customization techniques and what kind of files you will need for each.  A quick click and peak at the link below will give you a fair idea.
https://www.offineeds.com/customization
If you find that the vendor, you're talking to seems relative confident in his answers then this is a reasonable indication of his expertise.
There is really no point in sending out a corporate gift if it hasn't been customized with your company name, tag line and/or logo.  So, you need to ask the vendor who you're considering for the job, whether they're good at customization techniques.
Of course, they all say "yes"! So how do you find out if the supplier team really knows what it's talking about?  Well I have a solution for that.  You can get an idea of their capability by asking them whether they will accept your logos in vector format or in the form of bitmap images.
4. Do they have a fast turnaround time?
Any supplier needs to be super fast, otherwise the whole promotional exercise is just money wasted.  If you don't get what you want, when you want, then it is not going to have the impact you envisioned, and the purpose is completely defeated. 
Many times, gifting requirements pop up without warning.  That's when you need vendors who can deliver at lightning speed without compromising on the quality of the product.  There's no sure way to tell whether they can do that, but a good indication is their response time to your inquiries.  
How promptly are they calling you back, responding to your emails, sending you options and catalogs?  In fact, how efficient are they in getting back to you?  That is what will usually tell you what their general attitude to service will be like.  
If the responses are lethargic and comprising of incomplete information and delays in producing samples or soft copies of them, then that is something to worry about.  Most likely, that their deliveries may feature similar delays and gaps.
5. Who are their customers?
If you ask them, they will all throw big names of MNCs and corporate giants at you.  The best way to confirm is to ask for testimonials and reviews from the companies that they are talking about. 
A high satisfaction rate from their customers, both past and current will give you a clearer idea of their efficiency and reliability. Word of mouth feedback sometimes helps.  Keep your ears open or ask around and you're sure to get some useful information about good and bad suppliers or the quality of their services.  
6. Do they have a good design team?
Corporate gifts play a very important role in making your business a success.  So, you can't entrust this job to just any novice.  For example, it is very important to see what your logo looks like on the product or where it looks the best before you finalize your gift. 
In that case, you need to know whether the vendor can show you a soft copy of what your logo will look like on the product you've chosen or on various products that you have shortlisted. 
If the vendor has a skilled and experienced design team you shouldn't have to worry about the hassles of whether your logo will eventually turn up looking good or not on the corporate gift.  
What after all is the point of technology and high-performance equipment if you can't see what a customized product will look like before you buy it?!  Experienced corporate gift suppliers will always be able to guide and help you choose both the gift and where to put your logo on it and show you exactly what it is going to look like before it is delivered.
7. How strong are their logistics? 
There are always going to be occasions when you'll want deliveries to be made at multiple locations or exported to other countries.  Just tying up with a courier company is not going to ensure everything goes smoothly.  
An experienced vendor will be able to help you decide and give you advice on the type of packaging required and produce the documentation for an item that needs delivery in another country.  
If the supplier is not experienced in handling multi-location delivery, you're going to have a hard time sorting out mix-ups, delayed dispatches, botched up documentation and damaged goods. Professional experience is very important on the field and the best bet is to make sure they know their job before you start.
 8. Are you sure their documentation is in place?
To avoid future inconveniences and distress it is imperative that you check out their credentials in terms of company registration, GST registration, PAN number, etc.  An import export license is a must if they are going to do your deliveries for you too or if some of the products they supply are going to be imported. 
I'm not giving you ideas on how to harass your corporate gift supplier, I'm only making sure that you and your company do not get embroiled in any legal issues that may arise out of missing documentation or mistakes in deliveries from the supplier's side.
9. What value addition can they bring to the table?
If you have a long-term campaign on corporate gifting it would be a great idea for the supplier to give you a mini custom site containing a list of products under different categories that you have chosen beforehand and that you will be ordering on a regular basis from them.   
This could be updated with images of customized products embedded with the company name, by the vendor, every time their repertoire of gifts expands. 
Such a technology platform could ease your job of choosing gifts every time and the link could be circulated to your various departments for selection. Think of a dynamic platform where you can choose, order and arrange delivery, all sitting at your desk, without having to go back and forth to ask the supplier millions of questions.  
If your vendor can provide an added service like this the relationship immediately turns into a partnership for mutual benefit.
All said and done the verdict is for a corporate gift supplier who is efficient, committed, target oriented, dynamic, experienced and one who will go out of his way and has the resources to help you choose the best promotional gifts for maximum impact.
Fortunately, Offineeds is a corporate gifts supplier whose team can answer all the above answers in positive.  With incredible customer service, we can supply a wide variety of products suited to every need.  
Our customization and design team can conjure up gifts that will make the exact kind of impression you want.  To know more about our unique corporate gift options, you Click Here or write to —- with an inquiry.
Will be back with more useful information soon.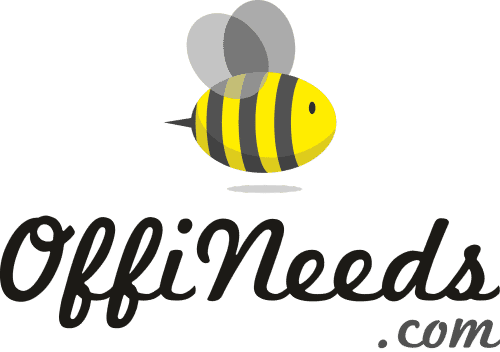 The Offineeds editorial team is a group of trained and experienced content professionals who are deeply knowledgeable about the corporate gifting and employee engagement industry.